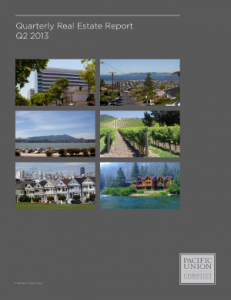 The past months have brought significant attention to the rocketing Bay Area housing market, which inevitably leads to "bubble" commentary and comparisons to the 2007 bust. However, we believe this run is for real, although velocity may start to slow.
We are enjoying an exceptionally healthy job market, driven by both our intellectual capital – from our world-class universities to our thought- and technology-leading corporations – and the geo-demographics of the people who live in the San Francisco Bay Area. May unemployment figures showed our Bay Area counties continuing to drop well below the national average of 7.6 percent. Marin had the lowest rate at 4.5 percent, followed by San Francisco (5.2 percent), Napa (5.3 percent), Sonoma (6.1 percent), Contra Costa (6.7 percent), Alameda (6.8 percent), and our Tahoe/Truckee region at just over 7 percent.
Personal liquidity is on the rise due to stock-market gains, bonuses based on improved company performance, increased valuation of restricted stocks and options, and the 2012 resurgence in IPOs. This new cash in the pockets of would-be homebuyers enabled more of them to compete for limited housing inventory even as prices continued to creep upward.
The combination of our improving Bay Area economy, dropping unemployment rate, and more-flush buyers continues to fuel the housing market's ferocious recovery.
To be sure, market corrections may be looming, and "cheap money" – short-term interest rates in the 2 to 3 percent range – will soon be gone. But while growth will likely be slower than in the past 12 months, momentum is still positive. We feel that the very strong demand for Bay Area housing will continue for the foreseeable future as a result of the strong job markets and local consumer confidence.
However, two factors will drive us toward more balanced supply and demand in our market: the extraordinary increase in median pricing throughout the Bay Area over the next 12 to 18 months, and the additional listing inventory (especially coming from middle markets and move-up buyers) expected as a result of those price gains. This will also help stabilize price appreciation.
Other than cyclical trends, we do not expect to see relaxation in housing demand in the short or long run. In fact, our long-term outlook is very optimistic from an investment perspective, as the Bay Area is undersupplied in housing starts to satisfy projected demand in 2020.
Another dynamic that will impact real estate in the coming year is the expansion of employment opportunities in our four western Bay Area counties to Alameda, Contra Costa, Sonoma, and Napa counties. Continued job growth, and desirable jobs at that, will have a positive impact on the Wine Country and Tahoe regions as well.
We continue to weigh the impact of rising interest rates on demand, as borrowers can afford "less home," versus the benefits of real estate as a hedge for homeowners against inflation. These are variables we have not wrestled with since pre-2007. That said, it's still an amazing time to be a buyer, and we are more optimistic today than at any time in the past six years.
Finally, we're happy to announce that our mortgage affiliate is helping enable the new-home dream by creating additional product options. We've developed an exciting bridge-financing program for move-up buyers and are working on an equity product that may prove quite strategic in a rising interest rate environment. For more information, please email Sheila O'Neill or call 707-501-8856.
Q2 BY THE NUMBERS
Pacific Union's second-quarter report is full of regional summaries and data that demonstrate why we think Bay Area real estate will continue to be a much sought-after commodity for the remainder of 2013. It also includes a feature story on the rise of all cash-offers in the Bay Area that we posted to this blog early in the week.
Another feature of the Q2 Report is a massive chart that tracks 10 years of home sales throughout the Bay Area and Tahoe/Truckee — 66 cities, towns, and neighborhoods in eight regions. A smaller version of that chart, showing regional totals, appears below. Click anywhere on the chart to see the full data set.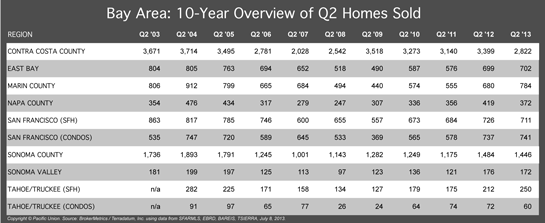 ---
Below are some specifics on what's happening in our regional real estate markets. For further information, including detailed charts, please view our complete Q2 Quarterly Real Estate Report.
CONTRA COSTA COUNTY
Home prices rose by double digits since the first of the year in all areas of Pacific Union's Contra Costa County region, but buyers weren't deterred in the second quarter. With mortgage rates still hovering near record lows, buyers jockeyed with each other at every price point, submitting multiple offers on virtually all properties.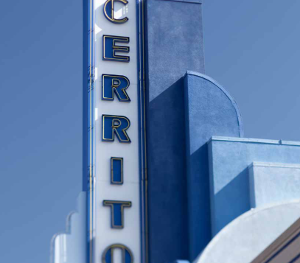 Most homes sold at their asking price or higher, particularly those in the range of $800,000 to $2 million. By the end of the quarter, prices in most markets had risen within 20 percent of their 2007 peaks, and homes in some areas moved beyond to set new record highs.
Inventory remained constrained throughout the region but showed signs of improvement. Homes selling for $800,000 to $1.5 million were the most active price point in the region.
Looking Forward: We expect home prices to continue creeping higher and the supply of homes to continue expanding. Talk of gradually rising interest rates could scare some buyers out of the market, allowing the number of multiple offers to dip slightly. However, it could also prompt buyers to lock in lower interest rates now and save money on monthly home payments, even after paying premium prices in a bidding war.
---
 EAST BAY
The rapid velocity of second-quarter sales slowed in June in Pacific Union's East Bay region, most likely a seasonal slowdown as schools closed for the summer and vacations beckoned. But that slowdown had little practical effect in such an overheated market. Multiple offers remained the norm for virtually all properties, although by late June the number dropped to three or four for each home instead of 10 or 12. That said, many homebuyers continue to find the market challenging.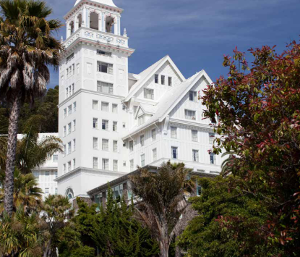 The supply of available homes on the market started climbing after the first of the year, and the second-quarter supply was 50 percent higher than in the previous quarter. But inventory numbers remain significantly below previous years' levels.
Home prices rose in the second quarter, partly a product of aggressive bidding among buyers who have grown accustomed to submitting multiple offers. The most active price point was for homes selling for $600,000 to $800,000, with higher-priced properties selling at a slower pace.
Looking Forward: We expect to see a continued uptick in home prices and inventory, although the East Bay may be moving ever so slightly to a more balanced market. Sales activity will increase after the seasonal summer slowdown, particularly among buyers who wish to lock in lower interest rates.
---
MARIN COUNTY
May was the busiest month anyone in our Marin County region can remember, contributing to an outstanding second quarter. Sales were robust in all areas but particularly strong in San Rafael and Novato.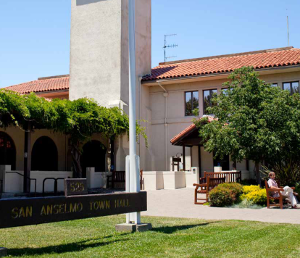 Marin County, with its gorgeous countryside, good schools, short commute to San Francisco, and proximity to two international airports, has always been a popular destination for homebuyers. Add to that a booming stock market and the lowest unemployment rate in California, and it's easy to see why real estate markets in the county are so active.
Demand was so strong that a recent uptick in the number of homes coming on the market was obscured by multiple offers. Homes were snapped up within days of being listed. More than 25 percent of sales in the quarter were all-cash transactions, and sales of homes priced at $1 million to $2 million were up 50 percent from a year earlier.
Looking Forward: The summer months typically see a slowdown in sales, but the third quarter will likely be busy as real estate markets continue to rush higher. Rising interest rates will remain a concern throughout the rest of the year, although the threat of higher mortgage rates down the road could spur even more active buying in the months ahead.
---
NAPA COUNTY
After a relatively slow first quarter, sales shot higher over the past three months, as budding vineyards and lush greenery across the county attracted buyers in steadily increasing numbers.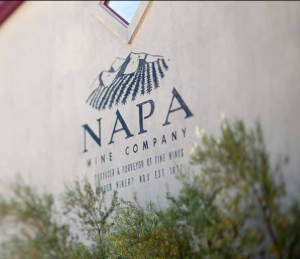 The inventory of available homes remained far below the levels seen in recent years, but after bottoming out in February, more sellers gradually returned to the marketplace and inventory increased steadily through the second quarter. Home prices rose by double digits compared with prices a year earlier, and rising prices have returned equity to many homeowners. Properties that might have been subject to a short sale or foreclosure a year ago are now giving sellers a return on their investment.
Homes priced below $600,000 continued to receive multiple offers, and higher-priced properties also saw continued demand. While Silverado Country Club and Resort had experienced a lull in listings and sales activity in the past couple of years, sales picked up considerably at all price points during the second quarter. All segments of the market slowed a bit in June after schools closed for the summer and families started making vacation plans.
Looking Forward: After a busy second quarter, the third quarter promises more of the same. Buyers remain eager, and we expect they will be rewarded with an expanded supply of homes to choose from. With continued demand, we anticipate that prices will continue rising, while low interest rates will keep monthly home payments near record lows.
---
SAN FRANCISCO
San Francisco's real estate markets continue to get stronger with each passing quarter, and the second quarter of 2013 was no exception. May saw the most closings in four years – topping our previous best month by 25 percent – and June reported similar numbers.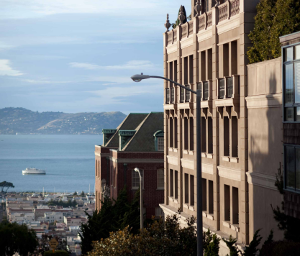 Every market was hot: condominiums and single-family homes, in all neighborhoods, and at all price points. The strong sales were not only a partial result of historically low interest rates, but were also due to a strengthening local economy, marked by an improving job market, rising salaries, and resurgent consumer confidence.
Home prices continued to rise steadily during the quarter, and multiple competing offers continued to challenge buyers. Sellers, of course, benefited from the frenetic bidding: In one week in June, 85 percent of homes sold above list price, with 50 percent selling at 10 percent or more over list.
Looking Forward: Sales may slow a bit in July and August as homebuyers become distracted by family vacations and summertime play, but we expect to see a resurgence after Labor Day. The likelihood of rising interest rates could spark even greater activity, as home shoppers realize that their buying power will diminish when interest rates go up. Home prices, meanwhile, show no sign of cooling down in the third quarter.
---
SONOMA COUNTY
Second-quarter home sales in Pacific Union's Sonoma County region repeated a pattern familiar from previous quarters: an increased number of sales amid steadily rising prices and multiple offers. The difference in the latest quarter was the overwhelming number of equity sales instead of the short sales, foreclosures, and other distressed-property sales that were commonplace in recent years.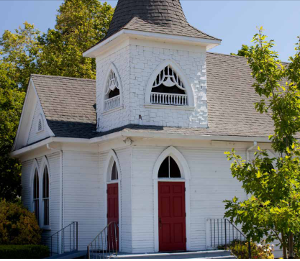 Rising prices have surfaced many underwater properties, returning equity to homeowners who weathered the real estate storm. Some homes still remain underwater, but every day the number dwindles as demand drives prices higher.
The turning tide has prompted more owners to become sellers, but the velocity of demand for homes is so strong that many properties go into contract after only a few days on the market. Homes priced from $400,000 to $900,000 sold particularly well during the quarter. Demand was strong in all areas of the county.
Looking Forward: The strong demand for homes is not expected to slow any time soon. Indeed, the prospect of rising interest rates may spur even more buyers into action. By locking in lower mortgage rates, homeowners will find that they have more spending power even as prices climb higher.
---
SONOMA VALLEY
In a word, the second quarter in Pacific Union's Sonoma Valley region was "unbelievable" – our best quarter in at least five years. Home sales and prices climbed higher and consumer confidence was through the roof, making for satisfied buyers and sellers.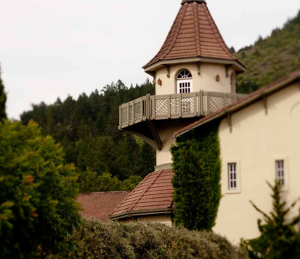 Virtually every home listed below $2 million sold relatively quickly, and multiple offers were the rule at most price points. The level of investment buyers seemed to decline, as shoppers bought more homes as full-time or second residences. All-cash purchases continued to comprise a significant share of sales.
The supply of available homes started to pick up in the second quarter, but buyers continue to outnumber sellers by a wide margin. As in the rest of the Bay Area, real estate in the region remained a seller's market.
Looking Forward: The summer will be busy in the Sonoma Valley, with a large number of second-quarter transactions scheduled to close in July and August. Home prices will likely continue to rise, although the pace may slow somewhat. The prospect of rising interest rates over the coming year could spur some homebuyers to jump on the bandwagon now, locking in low rates and making for another feverish quarter. On the other hand, it also might prompt nervous buyers to pause as they try to assess the emerging market.
---
TAHOE/TRUCKEE
The end of June closed an exceptional quarter on Pacific Union's Tahoe/Truckee region, marked by strong sales growth and rising prices. High-end homes in Martis Camp sold well, particularly those priced from $5 million to $10 million.
In Tahoe Donner, everything from $200,000 condominiums to $1.5 million homes went into contract quickly. The Dollar Point community on the West Shore of Lake Tahoe was also quite active. Generally, homes priced at $500,000 and below or $1.1 million and higher sold quickly.
Properties in the region sold within 3 percent above and below asking prices. Taking a cue from the Bay Area's playbook, virtually all homes received multiple offers.
Looking Forward: The third quarter is typically a busy time in the region, with buyers hoping to close a deal on a second home in time for the Thanksgiving or Christmas holidays and the magic of winter skiing in the Sierras. The coming quarter could be especially strong, however, with sales up 25 percent or more from previous third quarters. Prices will likely continue rising, although at a slower pace as the market moves from the overheated seller's market of recent months to more stable conditions. The prospect of rising interest rates could fuel additional activity, particularly in the market for homes priced below $500,000.