Last December, Freddie Mac launched Home Possible Advantage, a program designed to help buyers with limited savings purchase a home by allowing for a down payment as low as 3 percent. And with mortgage rates projected to increase later this year, those who qualify for the program – particularly first-time buyers — should consider leveraging it to make their homeownership dreams a reality.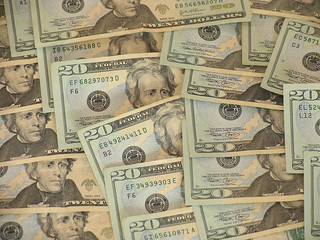 While you should always consult with a mortgage professional for expert advice on obtaining a loan, you can do a little advance research to find out if the program is an option for you. For more information on Home Possible Advantage, see this list of FAQs on Freddie Mac's blog.
Check your credit score, and repair it if necessary. The Home Possible Advantage program requires homebuyers to have a minimum FICO score of 660, while those looking to refinance an existing mortgage need a score of 680. Though Freddie Mac says that a lower credit score doesn't necessarily disqualify applicants from participating in the program, those with higher FICO scores certainly stand a better chance of qualifying.
If you haven't checked your credit score in a while, you can get a free report once a year. If you discover that your score is below the program minimum, take immediate steps to improve it, including settling credit card balances and paying bills on time. A Bankrate article offers additional tips for bettering your credit score.
Make sure you don't exceed maximum annual income requirements. Home Possible Advantage requires that participants earn no more than 100 percent of the local median income – except in designated "high-cost" places like California, where buyers can earn up to 140 percent of the annual median income.
In the Bay Area, Freddie Mac says that buyers must earn no more than: $101,900 in Santa Clara County; $91,900 in Alameda, Contra Costa, Marin, San Francisco, and San Mateo counties; $76,900 in Sonoma County; $76,700 in Solano County; and $70,300 in Napa County.
Take a homebuyer education course. First-time buyers who obtain a Home Possible Advantage loan will be required to complete a borrowing-education course. But even if taking the course wasn't mandatory, it's still an important research step that can help you assess whether you are prepared for the financial responsibility that comes with homeownership.
Freddie Mac offers a free, self-paced borrowing-education course that covers a broad range of topics. The company also recommends visiting the National Industry Standards for Homeownership Education Counseling website, which offers additional advice on owning a home.
If you plan to buy a home in the Bay Area or the Lake Tahoe/Truckee region, Pacific Union's mortgage partner, Mortgage Services Professionals, can offer loan advice and consultation to help make your purchase a success.
(Image: Flickr/The Comedian)