The Bay Area demonstrated impressive job gains over the past year that far outpaced the national growth rate, another sign that intense demand for local real estate is almost certain to continue in 2015.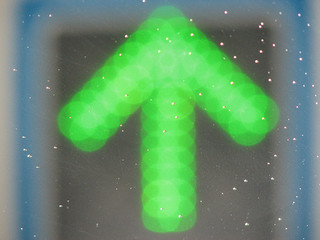 According to a new report from the Palo Alto-based Center For Continuing Study of the California Economy, employment increased by 4.0 percent in San Jose and 3.8 percent in San Francisco between December 2013 and December 2014. Nationally, job growth registered 2.1 percent during that same time period.
The report says that the nine-county Bay Area added 11,000 jobs from November to December, accounting for nearly half of the state's monthly totals. CCSCE notes that the Bay Area remains California's leader in terms of job growth, driven by hiring surges in the booming high-tech sector.
Our regional economy ended 2014 on a particularly strong note, with jobless claims dropping from the preceding month in all nine Bay Area counties, according to recent data from the California Employment Development Department. Six local counties now boast unemployment rates of 5 percent or less, the level that many economists believes represents full employment.
Marin County unemployment claims dropped to 3.4 percent on a nonseasonally adjusted basis in December – the lowest in California. San Mateo County had the state's second lowest unemployment rate at 3.5 percent, followed by San Francisco County at 3.8 percent.
Jobless claims declined to 4.5 percent in Santa Clara County, dropping below 5 percent for the first time since April 2008, according to historical data from the EDD. Unemployment fell to 4.7 percent in Sonoma County and 5.0 percent in Alameda County. Contra Costa and Napa counties are also hovering right around full-employment status, both with jobless rates of 5.1 percent.
California's unemployment rate also dropped from November to December, to close out the year at 7.0 percent on a seasonally adjusted basis, the lowest since June 2008 and down from a peak of 12.4 percent in several months of 2010.
(Photo: Flickr/Christina Welsh)