Here's a look at recent news of interest to homebuyers, home sellers, and the home-curious:
BAY AREA UNDERWATER-HOME RATES AMONG NATION'S LOWEST
Rising prices are helping more U.S. homeowners pull their heads above water, with San Jose and San Francisco enjoying some of the lowest negative-equity rates in the country.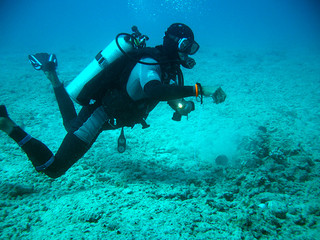 According to a recent RealtyTrac report, 13 percent of U.S. homes with a mortgage were seriously underwater in the fourth quarter, which the company defines as those financed by a loan that is at least 25 percent higher than the property's value. The number of seriously underwater homes peaked in the second quarter of 2012 at 29 percent.
RealtyTrac says that just 2 percent of owners in San Jose are seriously underwater while 5 percent of those in San Francisco have negative equity in their homes. RealtyTrac's report lists 11 major U.S. regions where the number of underwater homes is currently less than 10 percent.
---
CALIFORNIA INVESTORS PREFER FLIPPING TO RENTING
Golden State real estate investors are much more likely to flip purchased properties than they are to rent them, perhaps a consequence of high home prices and limited inventory, says an Auction.com report.
The company's fourth-quarter survey found that 70.3 percent of California investors bidding on properties up for auction intend to flip them, while 27.2 percent plan to become landlords (the additional 2.5 percent were undecided). Nationally, investors were only slightly more likely to flip (50 percent) than they were to rent (47.3 percent).
"It's probably not a coincidence that some of the highest-priced markets, such as California and the Northeast, are seeing more flipping activity, since higher-priced homes are more difficult to rent out profitably," Auction.com Executive Vice President Rick Sharga said. "But it's also very possible that part of the reason we're seeing an increase in flipping is that in many of these markets there's simply not enough new or existing home inventory to meet buyer demand. That spells opportunity for real estate investors who can buy, fix, and flip a property quickly and efficiently."
---
OUTDOOR KITCHENS INCREASING IN POPULARITY
An increasing number of wealthy homeowners are looking to add an outdoor kitchen, a trend that could certainly translate to the Bay Area given our region's mostly temperate year-round climate.
Citing results from a December survey, an article by the National Association of Realtors says that while only 4 percent of households with $150,000-plus annual incomes currently have outdoor kitchens, 13.6 percent plan to add them. Outdoor kitchens are most popular with homeowners in the 45-to-54 age bracket, particularly those with children.
The survey found that the most coveted outdoor-kitchen amenity was a pizza oven, as it acts as a gathering place for dinner-party guests to help with food preparation.
---
MILLENNIALS SEEKING MORE SPACE IN THE SUBURBS
The majority of millennials would prefer to own a single-family home in the suburbs than an urban condominium, a newly released survey from the National Association of Homebuilders (NAHB) has discovered.
According to an article in The Wall Street Journal, 66 percent of survey respondents born after 1977 want to live in the suburbs, as opposed to 10 percent who expressed a preference for urban living. Surprisingly, 24 percent of millennials said they would opt to purchase a home in a rural location.
NAHB told the publication that millennials are eyeing the suburbs because they desire more space than they currently have, noting that 81 percent of respondents want a home with three or more bedrooms.
(Photo: Flickr/George Asbeck)