Fasten your seat belts, because 2014 will outpace 2013 in the San Francisco Bay Area residential housing market. The calm of the past 60 days, when we saw multiple-offer situations dissipate, will ramp up toward the end of the first quarter to robustly outperform Q1 2013 in units sold.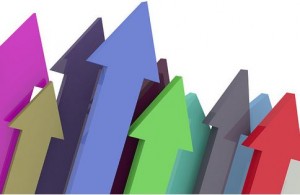 In 2013, units sold experienced double-digit percent increases in all Bay Area markets. References to "lack of inventory" need to be shaped in the context of exceptionally high buyer demand. While inventory seems scares, vibrant demand and limited days on the market are creating these intense conditions.
A robust job market is driving our regionally unique housing demand: California generated more than 300,000 new jobs in 2013 and saw unemployment rates settle in at 8.5 percent by the end of November.
Technology, social-media, and professional-service firms — and now the retail sector — have consistently fueled the strength of the Northern California job market. In 2012 and 2013, three western Bay Area counties (San Mateo, San Francisco, and Marin), all of which currently enjoy unemployment rates of about 5 percent, powered this job growth. And employment growth is now taking hold in the northern and eastern counties of Sonoma, Napa, Alameda, and Contra Costa, where unemployment rates range from 6.0 to 6.8 percent, also well below the state average.
Interest rates remain near historical lows, and multiple new lenders are returning to the jumbo-mortgage market. One dynamic we anticipated in 2013 that did not materialize in force was the mobilization of the "move-up buyer."  If this segment of buyers engages the market this spring, we expect to see additional inventory in the form of sales and significant movement in the high-end and second-home markets.
As we noted back in October, we have a robust outlook for 2014 and 2015. We expect to see records set for units sold and near double-digit percent price appreciation throughout the Bay Area. Municipal building departments are seeing enormous activity in new-housing and major remodeling permits, an exceptional leading indicator of consumer confidence, buyer demand, and a vibrant real estate market.
Please remember that real estate is hyperlocal. While information is widely available and opinions on real estate markets are plentiful, there is generally only one set of facts. In a market that is experiencing record-setting velocity, it's particularly important to find the best real estate professional to provide you with the keenest insight, knowledge, advice, and decision support.
Thanks for your confidence in Pacific Union.
Sincerely,
– Mark A. McLaughlin, CEO, Pacific Union
(Image: Flickr/FutUndBeidl)