Homebuyers across the Bay Area were in the game as the usually brisk fall real estate season began, propelling September sales-volume numbers to the highest level since 2009.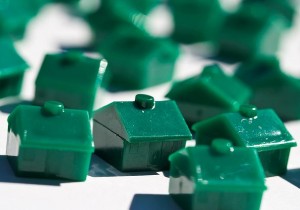 According to a new report from CoreLogic DataQuick, Bay Area buyers scooped up a total of 7,443 single-family homes and condominiums across the nine-county region in September, a year-over-year gain of 4.2 percent. It was the busiest September for our local real estate markets in five years, when 7,879 properties changed hands.The company says that both overflow activity from the summer and the Bay Area's vigorous economy helped to spur sales.
On an annual basis, the number of home sales increased in five Bay Area counties, with San Mateo seeing the largest gain, 16.9 percent. Of the four local counties where home sales dropped since last September, Napa and Marin saw the most substantial decreases – 17.6 and 10 percent respectively.
Year-over-year home price changes were more consistent, with all nine counties reporting increases and seven seeing upticks in the double-digit percentage range. The regional median home price was $604,000 in September, up 14 percent from a year ago but short of levels observed earlier in the year. According to CoreLogic DataQuick, the median home price in the Bay Area has been steadily dropping since June.
Annual sales price gains ranged from 17.3 percent in Marin County to 8.5 percent in Santa Clara County. San Francisco had the highest median sales price in the region at $938,000.
CoeLogic DataQuick says that the Bay Area's overall real estate market is continuing to stabilize, noting that foreclosure activity is down significantly from both annual and peak levels. In September, foreclosures accounted for 2.8 percent of sales, down from 3.6 percent one year ago. Bay Area foreclosures topped out in February 2009, when they made up more than half of all transactions.
All-cash offers and investor activity were both down slightly from a year ago, taking a bit of heat off Bay Area home shoppers who have been struggling to compete in one of the nation's tightest residential real estate markets.
Absentee buyers, which CoreLogic DataQuick classifies as mostly investors, bought 19.1 percent of Bay Area homes in September, down from 20.9 percent one year ago. The company says that 20.9 percent of sales across the region were all-cash deals, a year-over-year decrease of 2.4 percentage points.
(Photo: Flickr/Woodleywonderworks)