Over the past year, the U.S. real estate market has continued to stabilize, a Freddie Mac index says. That's also true here in California and the Bay Area, with several of our local markets recovering faster than the nation.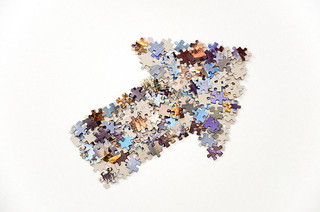 Freddie Mac's Multi-Indicator Market Index (MiMi) gauges housing stability by assessing four factors: home-purchase applications, payment-to-income ratios, the number of owners who are current on their mortgage payments, and employment rates. The MiMi then classifies a market as weak, stable, or elevated based on those criteria.
The latest MiMi data, which covers activity through July, gives the national housing market an index value of 73.4, still shy of the stable range of 80 to 120. The U.S. market trended up over the previous year, with a gain of 5.4 percent on the MiMi scale. According to the index's historical data, the U.S. housing market was last in the stable range in November 2008.
The MiMi gives California's real estate market an index value of 77.5, up 9.1 percent from a year ago. The statewide market was last in MiMi's stable range in August 2008. Freddie Mac's statistics show that payment-to-income ratios and employment levels have both stabilized in California, with respective index values of 98.3 and 95.3.
Freddie Mac's index also breaks out data for the 50 largest metro areas in the U.S., including San Francisco-Oakland-Fremont and San Jose-Sunnyvale-Santa Clara.
With an index value of 78.4, San Francisco is the closest of the California regions still in the index's weak range to achieving stability. Currently, the only California region that Freddie Mac deems stable is Los Angeles.
San Francisco's index value increased 7.8 percent on an annual basis. As is true across the state, San Francisco received stable scores for payment-to-income ratios (100.5) and employment rates (96.8). However, purchase applications were a weak spot, with an index value of 38.9, much lower than the national average.
The San Jose housing market is also headed toward firmer ground, with an index value of 75.5, up 6.5 percent from a year earlier. San Jose ranked as stable for payment-to-income levels (84.3), current mortgage payments (80.4), and jobs (99), but still has a weak amount of purchase applications (38.3).
The MiMi says that San Francisco and San Jose real estate markets were last in the stable range in August 2008.
(Photo: Flickr/Horla Varlan)