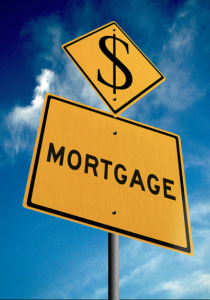 A survey of mortgage lenders shows a widening gap in qualifying loan standards over the past six months, with small and midsize lenders tightening their credit rules for homebuyers. Large lenders, meanwhile, moved in the opposite direction and made it easier to obtain home loans.
Lenders most often cited "changing regulatory requirements" for the tightened credit rules, according to the survey by federal loan guarantor Fannie Mae.
"Lenders have been trying to find ways to manage their operational costs and meet new regulatory rules," Doug Duncan, Fannie Mae's chief economist, said in a statement accompanying the survey results. "They appear to feel cost-constrained and, thus, may be applying more conservative standards in their lending practices."
No explanation was given for the opposite approach by large lenders, but Fannie Mae said the gap in mortgage requirements by large and small lenders is expected to further widen during the next three months and possibly longer.
Meanwhile, demand for mortgages rose during the second quarter of 2014, and Fannie Mae said that, too, will continue rising.
"These results are broadly in line with other major indicators released recently," Duncan said, adding that they "support our expectations of a steady but unspectacular rebound for housing during the second half of this year."
For homebuyers, the mixed mortgage outlook drives home the importance of planning ahead and securing financing before shopping for a home.
If you plan to buy a home in the Bay Area or the Tahoe/Truckee region, Pacific Union's mortgage partner, Mortgage Services Professionals, can offer loan advice and consultation to help make your purchase a success.
(Image: Flickr/401(K) 2012)