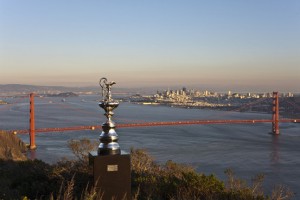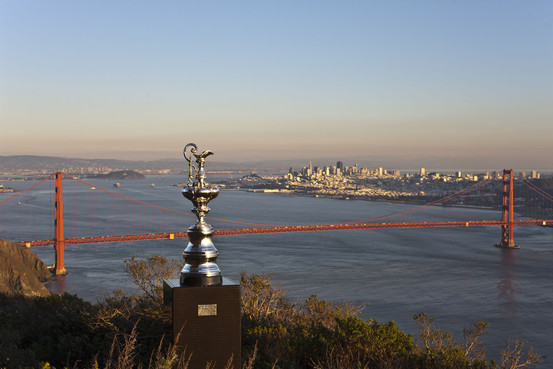 There's a new real estate boom under way in San Francisco, with a select group of properties commanding top prices among buyers frantic to make a deal.
What, you haven't heard about it? Apparently your life isn't consumed by the prospect of the America's Cup races coming next year to San Francisco Bay.
Among sailing fans, the America's Cup is the World Series, the Super Bowl, the Masters, and Wimbledon all rolled into one. And the chance to see it live, from the comfort of one's own home, is driving frenzied interest in properties with prime views of the regatta, coming here in September 2013.
A recent article in the Wall Street Journal told of one couple, Peter and Gwendolyn Jacobsen of Yountville, who paid $158,000 for a fractional interest in a one-bedroom unit with a Bay view in a condominium development near the waterfront. Never mind that the couple already owned a share in another unit in the same building – that other unit doesn't look out on San Francisco Bay.
"It was an opportunity to lock in the perfect view," Peter Jacobsen told the Journal.
Some homeowners are opting to rent their Bay-view homes during the regatta. One such property is on the market for $35,000 a month for a long-term lease that covers the America's Cup race. Another home, in Pacific Heights, with panoramic views of San Francisco Bay, is going for $60,000 a month.
[pullquote]"It was an opportunity to lock in the perfect view" – Peter Jacobsen[/pullquote]
Some real estate agents say prices could reach $100,000 a week during the racing finals, though no such deals have been signed yet.
There are less-costly options, of course. If you get there early enough, a seat in the city's https://www.compass.com/homes-for-sale/san-francisco-ca/Green park is free.
(Photo by Gilles Martin-Raget.)