Rent payments in the Bay Area rose nearly three times the national average last year, giving renters another reason to consider homeownership.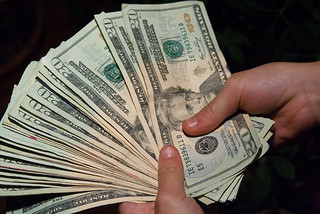 Renters in the San Francisco metro area paid 13.5 percent more in rental fees in 2014 than they did in 2013, according to researchers at Zillow. Renters in the San Jose area forked over even more: 14.4 percent.
The two regions saw the biggest percentage jumps in rental payments among the nation's 50 largest metro areas and were among five regions to post double-digit percent gains. During that same time frame, rents across the country increased a relatively modest 4.9 percent.
The numbers help support an earlier report that buying a home in the Bay Area is cheaper than renting, even after the remarkable run-up in home prices over the past two years.
Data analysts at Trulia said the combination of rapidly rising rents and near-record-low mortgage rates make buying a home in San Francisco and San Jose significantly more affordable today than it was one year earlier.
Meanwhile, rents continue to spike. A recent survey of rental rates across the country placed 16 Bay Area communities on the list of the top 30 U.S. cities with the highest median rent in the third quarter of 2014.
Palo Alto had the nation's highest median monthly rent, $3,645, on the top-30 list by San Francisco-based Lovely. It was followed by San Francisco (No. 2, $3,488), Cupertino (No. 3, $3,136), San Mateo (No. 6, $2,728), Redwood City (No. 7, $2,700), Mountain View (No. 8, $2,700), Sunnyvale (No. 10, $2,616), Santa Clara (No. 13, $2,446), Pleasanton (No. 14, $2,445), San Jose (No. 15, $2,400), Daly City (No. 17, $2,400), San Rafael (No. 18, $2,351), San Ramon (No. 20, $2,350), Fremont (No. 22, $2,297), Berkeley (No. 23, $2,295), and Brentwood (No. 28, $2,195).
(Photo: Flickr/Steven Depolo)