Here's a look at recent news of interest to homebuyers, home sellers, and the home-curious:

BUYING NOW EVEN MORE AFFORDABLE THAN RENTING IN SAN FRANCISCO, SAN JOSE AREAS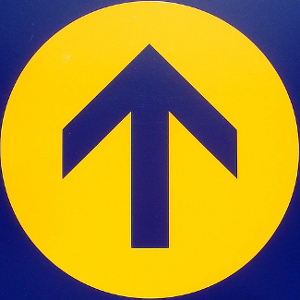 With news that Bay Area apartment rental prices have rocketed to record highs comes more word that buying a home is still cheaper than renting in parts of our region. And the situation for would-be buyers has only improved since last year, with homes becoming even more affordable when compared with rents.
According to a new Trulia study, it was 25 percent more affordable to purchase a home in San Francisco in the third quarter than it was to rent, up from 9 percent last summer. In San Jose it was 23 percent cheaper to buy than rent, up from 4 percent in the summer of 2013.
Mortgage rates — currently at 3.97 percent for a 30-year, fixed-rate loan — would have to increase significantly in order to tip the scales in favor of renting in the Bay Area, Trulia says. That wouldn't happen until rates hit 7 percent in San Francisco and 6.8 percent in San Jose.
---
BAY AREA MARKETS SEE BIG INVENTORY GAINS IN SEPTEMBER
House hunters across the inventory-starved Bay Area got a bit of relief in September, with our two largest cities posting the biggest monthly increases in the number of homes for sale in the nation.
According to a recent Redfin report, the number of homes on the market in the San Jose metro area grew by 25.4 percent from August to September, the biggest gains of the regions included in the study. The San Francisco area ranked a close second, with listings increasing by 22.9 percent month over month.
The company's data also shows that both regions are far outpacing the national market when it comes to home price appreciation. The median sale price rose 19.4 percent in San Jose and 17.8 percent in San Francisco from last September, compared with the combined U.S. average of 3.9 percent.
San Francisco and San Jose also held the top two spots for highest median sale price, $950,000 and $800,000 respectively.
---
LUXURY HOMEOWNERS BUILD WINE CELLARS ON STEROIDS
Some luxury homeowners are putting a new spin on the old-school wine cellar, moving their collections from underground to more visible locations.
An article in The Wall Street Journal discusses the trend, highlighting several homeowners who have constructed high-tech, high-end wine rooms. Since wine is traditionally stored underground to take advantage of cool temperatures, such rooms are usually climate controlled around the clock. The article notes that many newer wine rooms are being built using materials such as acrylic, glass and stainless steel rather than the more traditional wood.
While a top-shelf wine room can cost up to $500,000 to build, the article says that many real estate professionals feel that they are solid investments that add value when the homeowner decides to sell.
---
SIZING UP SAN FRANCISCO'S 10 SMALLEST HOMES FOR SALE
Homebuyers on a budget may find that their options in San Francisco are limited, to say the least. One potential solution is to go small, although you'll still pay a handsome price per square foot.
A Curbed SF blog post says that the smallest property currently for sale in the city is a 282-square-foot studio apartment with a Murphy bed in South Beach. If the asking price of $395,000 is met, the buyer will shell out $1,401 per square foot.
Curbed SF compiled a list of the 10 smallest homes for sale in San Francisco, half of which are studio apartments and the majority of which are priced at more than $1,000 per square foot. Two single-family homes – one in Noe Valley and one in the Excelsior District – made the list, though neither is larger than 600 square feet.
(Image: Flickr/Tom Magliery)