The Internet continues to make inroads into your home. After it conquered your computer and then your smartphone, the Internet became an indispensable component in television sets and home-entertainment systems. Home-security systems were plugged in next, and then thermostats and light bulbs and even — believe it or not — crock pots and "smart" washing machines.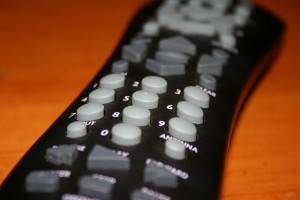 As more and more gadgets in the home connect to the Internet, tech workers have coined a term for this new, interconnected world: the Internet of Things.
The Internet of Things was a major topic at the huge Consumer Electronics Show (CES) this week in Las Vegas. Tech companies are trying to develop a digital hub that would allow consumers to communicate with a variety of devices and technologies from a single Web page or a smartphone — turn on lights, reset a security system, alter the room temperature, view a baby monitor, and turn down the heat on the aforementioned crock pot.
A simple, easy-to-use digital hub is considered critical to help convince consumers settle into a technology-enabled home. And there was no shortage of devices waiting to connect to one at the annual convention, including wearable gadgets that track fitness and athletic activities; clothes dryers that run at a slower, energy-saving cycle when you're not at home; an outdoor grill that determines cooking times and temperatures according to an Internet-accessed database; and a device to lower automated window shades to block sunlight.
Other devices on display at the show were not quite as utilitarian as automated window shades, including:
A smart belt with a buckle that automatically loosens when you've eaten too much.
A Bluetooth-equipped toothbrush that evaluates your brushing activity.
Edwin the Duck, a rubber bathtub toy for children, with a waterproof speaker and temperature sensor.
A Bluetooth pacifier with a built-in thermometer that can transmit a baby's temperature to a smartphone.
Motorized roller skates that connect with a smartphone to track how far and where you skated, who else is nearby in similar skates, and monitor battery life.
For all the convenience and fun of this new Internet of Things, security experts warn that these devices pose security risks unless their manufacturers embed privacy controls in them. Hackers might not be interested in breaking the code of a smart belt, but a home-security system can be a tempting target.
"In the not too distant future, many, if not most, aspects of our everyday lives will be digitally observed and stored," Federal Trade Commission Chairwoman Edith Ramirez said earlier this week at CES, according to a Re/code report. Those connected devices, she noted, are "collecting, transmitting, storing and often sharing vast amounts of consumer data, some of it highly personal, and thereby creating significant privacy risks."
(Photo: Flickr/Phillip Winn)