Here's a look at recent news of interest to homebuyers, home sellers, and the home-curious:
SAN FRANCISCO, SAN JOSE AMONG NATION'S 10 HEALTHIEST PLACES
San Francisco and San Jose metro area residents are some of the healthiest in the country according to a recent report, just one more reason that the Bay Area's population – and demand for housing — should keep growing.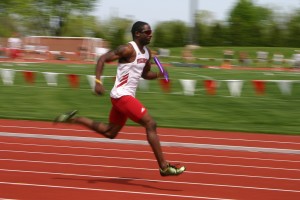 A study by personal-finance website NerdWallet ranks the San Francisco-Oakland-Fremont metro area as the second healthiest region in the United States, citing a mild climate and a high level of walkability as two factors that help residents stay fit. The company says that nearly 83 percent of San Francisco area residents engage in regular physical activity, resulting in the highest healthy body-weight percentage in the nation.
The San Jose-Sunnyvale-Santa Clara area ranked No. 7 in the U.S. for healthiness, also with 83 percent of residents taking the time to exercise. NerdWallet points out that with more than 300 sunny days each year, Santa Clara County citizens have ample opportunity to take advantage of the region's 50-plus miles of trails and 100 parks.
---
BOOMING ECONOMY A BOON TO YOUNGER HOMEBUYERS
With the national unemployment rate at 5.6 percent in December — nearing what some economists describe as "full employment" — first-time homebuyers are re-entering the picture, according to a Bloomberg News article.
The unemployment rate for the 25-to-34 age bracket was 6.1 percent in November, Bloomberg says, the lowest in six years. Fannie Mae Chief Economist Doug Duncan told the news service that as younger Americans gain confidence in the job market, more are willing to purchase homes and establish roots as concerns over work-related relocation lessen.
Silicon Valley tech heavyweights — including Facebook, Google, and Apple – tend to hire younger workers, according to the article, putting the median age at the three companies between 28 and 31. Bloomberg says that those three companies alone added more than 21,000 jobs in the first nine months of 2014, likely a contributing factor to the region's severe housing inventory shortage.
---
AMERICANS MORE CONFIDENT THAN EVER ABOUT ABILITY TO GET MORTGAGE
More than half of Americans think it would be easy to get a mortgage, in part because of the vigorous economy, but confidence in the overall housing market is still running behind.
According to Fannie Mae's December 2014 National Housing Survey, 52 percent of respondents said that now is good time to get a mortgage, an all-time survey high. At the same time, the number of Americans that believe it's the right time to buy a house fell to 64 percent. And while those polled took a sunnier view of the economy than they did in the previous month, wariness persists.
"It is not surprising that the housing sector continues to lag behind the rest of the economy given the long-term financial commitment that getting a mortgage represents," Fannie Mae Chief Economist Doug Duncan said in a statement accompanying the survey. Duncan noted that while the increase in mortgage confidence is a positive sign, the housing-sentiment malaise could continue until wages see a substantial uptick.
(Photo: Flickr/Mark Sadowski)