We reported a few weeks ago that the U.S. Consumer Financial Protection Bureau (CFPB) is asking homebuyers, lenders, and real estate professionals to help identify problem areas in the mortgage closing process.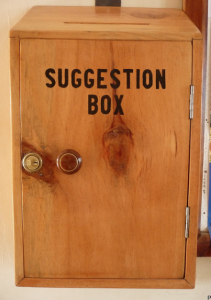 The agency is taking complaints and suggestions until Feb. 7, but already a few "pain points" have become obvious. Chief among them: Borrowers don't have enough time to adequately review documents prior to closing.
The CFPB has received more than 140 comments so far, with many industry professionals complaining that borrowers need to be better educated about the fine print in mortgage documents, and given more time to read and understand them before sitting down at the closing table.
"It is not the specific form," wrote Mark McElroy, chief executive of a title software company in Texas, according to a recent article in The New York Times, "but the ingredients of the entirety of forms, the clock ticking, and the seriousness of the commitment of buying a home that applies so much stress the consumer does not know what to do but just 'initial and sign here.'
"Let's provide ample time during the closing process for consumers to be educated and review the necessary forms," McElroy continued.
Other complaints about the closing process involve excessive and redundant paperwork, confusion over the "HUD-1 settlement statement" and what it means, and lenders who don't have documents ready in time.
The findings are similar to those in an annual survey by J.D. Power on consumer satisfaction with mortgage lenders.
Consumers' top complaints in the 2013 survey were not having enough time to review closing documents carefully and being unsure of how much money to bring to the closing table. The survey found that customer satisfaction with closings was significantly higher among those who used electronic documents.
The CFPB said it plans to use industry and customer feedback to study how market innovations and technology can help mortgage closings go more smoothly for consumers.
For information on submitting responses to the CFPB, visit the Federal Register website.
And if you plan to buy a home in the Bay Area or the Tahoe/Truckee region, Pacific Union's mortgage partner, Mortgage Services Professionals, can offer loan advice and consultation to help make your purchase a success.
(Photo: Flickr: Peter J. Bury)