The supply of Bay Area homes for sale improved in January from the previous month, an early sign of the spring buying season ahead.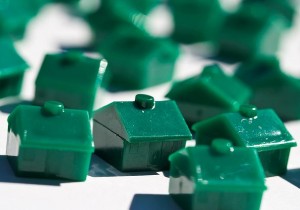 In January, the available supply of existing, single-family, detached homes for sale in the nine-county Bay Area rose to 2.8 months, up from December's unsold inventory of 1.6 months' supply but still trailing the 3.1 months' supply in January 2013, according to data from the California Association of Realtors.
Months' supply of inventory indicates the number of months needed to sell the supply of homes on the market at the current sales rate.  According to CAR, a six- to seven-month supply is considered typical in a balanced market, but numbers in many parts of the Bay Area have been far below that level for several years — that is to say skewed in favor of sellers — as the housing recovery takes hold.
Statewide, the inventory of single-family homes on the market rose to 4.3 months in January, up from 3.0 months in December and surpassing the 3.5 months' supply a year earlier.
January's rising supply of homes reflects sellers' preparations in advance of spring, typically a busy season for homebuyers but even more so this year as the economy continues to improve, interest rates remain at historically low levels, and owners continue to regain equity.
Napa County had the most inventory in the Bay Area in January, with a 5.1 months' supply of homes for sale, up from 2.9 months in December. Marin County placed next on the list (3.8 months, up from 2.3), followed by Sonoma County (3.5, up from 2.2) and San Francisco (3.3, up from 1.9).
Inventory was a bit tighter in the Bay Area's eastern and southern counties. Contra Costa County had a 3.1 months' supply of inventory, more than double the 1.4 months seen in December. Solano County (2.6, up from 1.9), Santa Clara County (2.4, up from 1.3), Alameda County (2.3, up from 1.2), and San Mateo County (2.1, up from 1.3) rounded out the rest of our region.
Farther north, in Pacific Union's Tahoe/Truckee region, Nevada County had a 5.6 months' supply of homes in January, a slight slip from the 5.7 months recorded in December. Placer County had a 4.3 months' supply, up from the 2.8 months that closed out 2013.
(Image: Flickr/Woodleywonderworks)