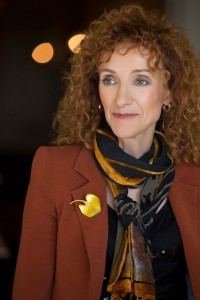 Nina Hatvany, the top individual residential real estate agent in San Francisco, has joined the Pacific Union International family.
Hatvany, who was TRI Coldwell Banker's No. 1 top-producing individual agent for more than 20 years, posted more than $180 million in residential real estate sales in 2012. She represents both buyers and sellers of luxury homes, condominiums, and apartment buildings.
"Pacific Union is honored to have Nina join our firm," said Patrick Barber, president of the company's San Francisco region. "Nina is an exceptional individual and a stellar real estate professional. Her commitment to her clients' best interests, her unparalleled market knowledge, and her high standards of excellence and integrity match perfectly with Pacific Union's standards of elite performance."
"The international exposure and cachet of Pacific Union's association with Christie's International Real Estate will provide a fabulous showcase for my high-end listings," said Hatvany. "With that in hand, and now that my career is established, I am eager to move into a period of growth and high energy along with my daughter and son, Natalie and Paul. Pacific Union gives us that platform in a warm and supportive environment."
Hatvany has a uniquely deep perspective on the world of real estate, having also spent more than 30 years in real estate development. She helmed several condominium and townhouse development projects in Palo Alto, then turned her talents to remodeling, and earned a contractor's license. She has refurbished several Bay Area apartment buildings and has restored and rehabilitated numerous homes in San Francisco herself.
Prior to her real estate ventures, Hatvany was a professor at the graduate schools of business at Columbia University and the University of California, Berkeley. She holds an M.A. and Ph.D. from Stanford University in psychology and is widely recognized as one of the best-trained negotiators in the business.
Hatvany, who is originally from London, and her husband have lived in San Francisco for 30 years, where they raised three children. She is active in the community and is a former board member of both Big Brothers Big Sisters of the Bay Area and the International Women's Forum. She is a current executive board member of Larkin Street Youth Services, which provides services and shelter to homeless youth.