The typical California homebuyer is 48 years old and an ethnic minority, with a college degree and a household income of more than $100,000.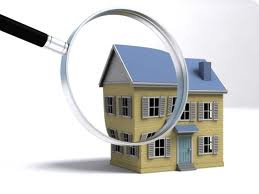 Those statistics come from the California Association of Realtors' latest annual survey of homebuyers, conducted in the first quarter of 2014. The survey found that the average homebuyer today is the oldest in at least 12 years, climbing from 35 in 2012 to 38 in 2013 to 48 in 2014. By ethnicity 36 percent of buyers are white, with Hispanics and Asian/Pacific Islanders each accounting for 26 percent of the total and blacks accounting for 12 percent.
Measured by household income, 17 percent of buyers reported an annual income of more than $200,000, with 27 percent earning $150,000 to $199,999 and 27 percent bringing home $100,000 to $149,999. Twenty-five percent of buyers are paid $75,000 to $99,999 per year, while only 3 percent earn $50,000 to $74,999.
In the Bay Area, only 22 percent of residents could afford to buy a home in the first quarter of 2014, a huge drop from two years ago, when 45 percent of residents could afford a property. The minimum household income needed to join the ranks of Bay Area homeowners was $140,977 in Q1 2014, up 56 percent from Q1 2012.
Other statistics from the CAR report:
Previous homeowners accounted for 59 percent of buyers in 2014, with 40 percent previous renters and 2 percent living most recently with their parents.
All buyers viewed at least 10 homes before buying; 56 percent viewed 20 or more.
The percentage of first-time buyers peaked at 54 percent in 2012. It slipped to 42 percent in 2013 before plunging to just 12 percent in 2014.
Buyers moved a median distance of 15 miles from their previous home.
Nine out of 10 buyers made offers on previous homes.
Fully 54 percent of buyers reported that they bought their home because of a price decease.
Similarly, 54 percent of buyers said they are fully satisfied with their purchase, while 46 percent said they selected the best option given the limited supply of homes. A year earlier, 66 percent said they were fully satisfied.
Buyers said they plan to keep their current homes for an average of 8.8 years, up from 6 years in 2013.
(Image: Flickr/Mark Moz)