Here's a look at recent news of interest to homebuyers, home sellers, and the home-curious:
CALIFORNIA ANNUAL HOME PRICE GAINS ARE SECOND LARGEST IN U.S.
Despite posting the second-largest annual home price increase in the country in May, California's real estate market is still further from its all-time high than the U.S. as a whole.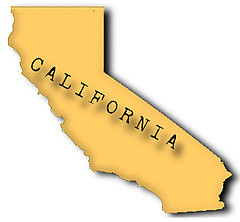 According to CoreLogic's latest Home Price Index Report, California single-family home prices rose 13.1 percent year over year in May, second only to Hawaii and about 4 percent more than the national average.
The report notes that half of U.S. states are now within 10 percent of their historical peaks, but California isn't one of them.
CoreLogic's index places the state's current home price – including distressed sales – at 15.9 percent below the May 2006 all-time high. Across the country, home prices were 13.5 below their record highs, also set in the spring of 2006.
---
U.S. PENDING HOME SALES GROWTH HIGHEST IN FOUR YEARS
In what looks to be a promising sign for the second half of the year, pending home sales across the country saw their largest month-over-month gains since April 2010.
The National Association of Realtors Pending Homes Sales Index jumped 6.1 percent from April to May but was down 5.2 percent on an annual basis. Pending sales in Western states grew 7.6 percent month over month, also below levels recorded last May.
NAR Chief Economist Lawrence Yun said that while low mortgage rates, an increase in inventory, and a favorable job market will help spur home sales for the rest of the year, 2014 totals are not expected to match those from 2013.
---
LOCALS, MILLENNIALS, INVESTORS ALL DRIVING LUXURY-HOME SALES
Luxury home sales are up across the globe, with three types of buyers fueling the growth, Christie's International Real Estate CEO Bonnie Stone Sellers recently told The New York Times.
International investors are perhaps the best-known type of luxury buyer, and they typically purchase properties as a safe haven for their money. Millennials, particularly those flush with cash from the tech boom, are also helping drive luxury sales, Sellers said.
But local buyers play perhaps the biggest role in the world's luxury real estate market, Sellers told the newspaper.
"The locals were on the sidelines during the recession and they've now come back with their pent-up demand and they're fueling the growth of the lowest end of the luxury market — $1 million to $5 million — because finances are available and they have confidence," she said.
(Image: Flickr/Photologue_np)