Remodeling activity is at its highest pace in nearly nine years, according to the National Association of Home Builders, as homeowners regain confidence in the economy and "upgrade their homes and make repairs or replacements that were deferred during tough times."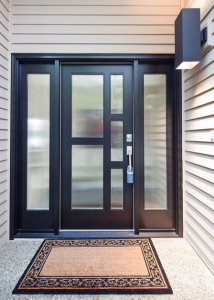 If you're thinking of making improvements before putting your home on the market, the National Association of Realtors suggests you focus on outdoor projects first.
"A home's curb appeal is always critical since it's the first impression for potential buyers," NAR President Steve Brown recently said. "That's why exterior replacement projects offer the greatest bang for the buck. Projects such as entry door, siding and window replacements can recoup homeowners more than 78 percent of costs upon resale."
Brown's comments accompanied the release of a remodeling guide, "Best Bets for Adding Value to Your Home in 2014," posted on the NAR's HouseLogic website.
The HouseLogic guide is based on a comprehensive survey published by Remodeling magazine that presents costs for home improvement projects in 101 cities across the United States.
Survey results for the San Francisco area show that homeowners making any one of 19 improvements would add more to the resale value of their home than the cost of the remodeling project — up to 177.6 percent!
Here is a list of remodeling projects to San Francisco area homes, ranked by their return on investment, by Remodeling magazine:
1. Deck addition (wood): 177.6 percent ROI
2. Entry door replacement (steel): 174.2 percent
3. Minor kitchen remodel: 146.6 percent
4. Garage door replacement: 144 percent
5. Bathroom remodel: 136.5 percent
6. Entry door replacement (fiberglass): 136.1 percent
7. Attic bedroom: 135.2 percent
8. Window replacement (wood): 133.8 percent
9. Deck addition (composite): 126.2 percent
10. Family room addition: 122.4 percent
11. Tie: Garage addition and window replacement (vinyl): 120.1 percent
13. Basement remodel: 117.8 percent
14. Two-story addition: 113.1 percent
15. Major kitchen remodel: 111.7 percent
16. Bathroom addition: 111.1 percent
17. Siding replacement (vinyl): 109.8 percent
18. Master suite addition: 105 percent
19. Roofing replacement: 100.2 percent.
(Image: Flickr/Ted Wolfe)