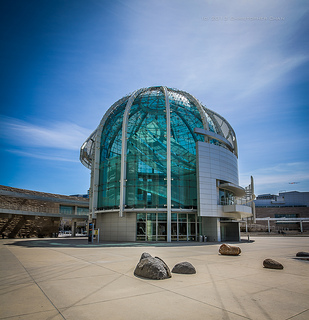 The San Jose region is outpacing the U.S. housing market and economic recovery and currently ranks as the sixth best-performing large metro area in the country, according to the most recent National Association of Homebuilders/First American Leading Markets Index.
The LMI rates markets based on housing and economic activity meeting or surpassing previously observed normal levels. The index ranks 350 U.S. metro areas based on a combination of home prices, single-family home building permits, and employment rate for the last 12 months.
In April, the U.S. had an LMI score of .88, meaning that activity has returned to 88 percent of normal levels. The index uses the period between 2000 and 2003 to measure typical building permit and price activity and 2007 to gauge normal employment rates.
San Jose scored a 1.01 on April's LMI, indicating that conditions have now exceeded the baseline. The region's building-permit activity has returned to 70 percent of normal levels, while employment is back to 98 of the baseline. As measured by the index, home prices in San Jose have ballooned to 36 percent above normal levels.
San Francisco's .89 score edged out the national average, thanks to home prices that are 29 percent above normal and an employment rate 96 percent of normal. However, building permits issued in San Francisco were just 40 percent of the baseline, lower than the national rate.
"It's a promising sign to see areas like Los Angeles and San Jose joining the top ten largest MSAs showing a recovery," NAHB Chief Economist David Crowe said in a statement. "We still expect 2014 to be a strong year for housing and to aid in the overall economic recovery."
And as the busy spring homebuying season kicks into gear, consumers are also feeling good about the real estate market, along with their personal financial situations.
Sixty-nine percent of U.S. residents think that now is a good time to shop for a home, according to Fannie Mae's March National Housing Survey. Thirty-eight percent of respondents believe that current conditions are favorable to sellers, an increase of 4 percent from February.
And Americans are more confident than ever about their ability to obtain a mortgage, with 52 percent believing it would be easy, which ties the survey's all-time high.
Just 12 percent of respondents expected their financial situation to worsen in the next year while 40 percent said it had improved over the past 12 months – the highest the survey has yet recorded.
(Image: Flickr/Christopher Chan)