After leading the U.S. in year-over-year average home-price gains in May, the San Francisco metropolitan area fell to second place in June, according to the monthly S&P/Case-Shiller report released earlier this week. Nevertheless, San Francisco was one of just two regions included in the report to post yearly increases of more than 20 percent.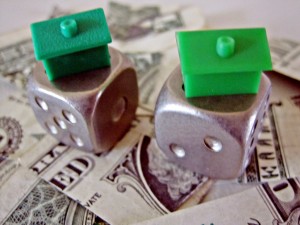 The report shows that average year-over-year home prices in the San Francisco area grew by 24.5 percent since last June and now slightly trail the Las Vegas region, which showed price gains of 24.9 percent over the same period. Other Western metropolitan areas–Los Angeles, Phoenix, and San Diego–rounded out the top five, in that order.
"The Southwest and California have consistently led the recovery, with Las Vegas, Los Angeles, Phoenix and San Francisco posting at least 15 months of gains," said David M. Blitzer, chairman of the Index Committee at S&P Dow Jones Indices.
The Case-Shiller report also noted that San Francisco has shown the most dramatic improvement in home prices since the depths of the recession, up 47 percent since March 2009.
Though average home prices in San Francisco showed the exact same rate of yearly growth in June as they did in May, month-over-month price hikes cooled slightly, from 4.3 percent in May to 2.7 percent in June. Of the 20 U.S. metropolitan areas included in the index, San Francisco home prices experienced the fourth-largest monthly gains.
Overall, the Case-Shiller index showed year-over-year national home price gains of 10.1 percent, but according to Blitzer, the pace of growth may finally begin to slacken.
"Thirteen out of twenty cities saw their returns weaken from May to June," stated Blitzer. "As we are in the middle of a seasonal buying period, we should expect to see the most gains." Blitzer went on to note that rising interest rates could help to prevent home prices from seeing large increases.
Both Case-Shiller's 20-City and 10-City composites have now returned to their spring 2004 levels but remain well below their 2006 highs.
(Photo/Flickr: Images Money)