Bay Area residents are accustomed to seeing San Francisco on various lists of cities with the most expensive homes, largest incomes, and highest cost of living. Even if we all can't afford an eight-figure mansion in Pacific Heights, we take a certain amount of pride in knowing it's not too far from our own home.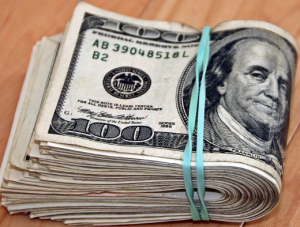 So when Forbes magazine last week published its annual list of the world's most expensive cities, it came as a surprise — almost a a disappointment — that San Francisco was nowhere to be found.
It so happens that Luanda, Angola, is the most expensive city on the planet, and for the second year in a row, according to the Forbes list. Coming in second is N'Djamena, Chad, followed by Hong Kong, Singapore, and Zurich.
In Hong Kong, a cup of coffee will cost you $6.64 in U.S. dollars, Forbes noted, and an unfurnished, two-bedroom apartment goes for $6,960, give or take a few hundred bucks.
New York is the only U.S. city to make the top-20 list, and it's all the way down at No. 16, after the likes of London, Beijing, Seoul, and Copenhagen.
The Forbes list was actually compiled by Mercer, an employment consulting firm, as a way to help multinational companies determine compensation allowances for their expatriate employees. Mercer surveyed 211 cities, measuring the comparative cost of more than 200 items in each location, including housing, transportation, food, clothing, household goods, and entertainment.
San Francisco ranks 74th on the global list, and third among U.S. cities, after New York and Los Angeles (62nd).
Mercer noted that American cities climbed in the 2014 ranking due to the relative stability of the U.S. dollar against other major currencies. San Francisco jumped 18 places, while New York moved up eight places and Los Angeles rose 10.
Other U.S. cities on the list were White Plains, N.Y. (81); Chicago (85); Washington, D.C. (92); Honolulu (97); Miami (98); Boston (109); Dallas (125); Morristown, N.J. (132); Houston (143); Atlanta (147); Seattle (153); Minneapolis (156); Detroit (160); St. Louis (161); Pittsburgh (162); Portland, Ore. (166); Cleveland (167); and Winston-Salem, N.C. (182).
(Image: Flickr/401(K) 2012)