Here's a look at recent news of interest to homebuyers, home sellers, and the home-curious: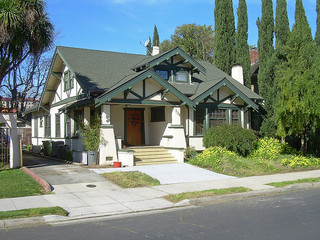 SAN JOSE, SAN FRANCISCO STILL COUNTRY'S PRICIEST MARKETS
As was the case in the final quarter of last year, the San Jose region boasted the highest median sales price in the U.S. in the first quarter of 2014, according to the National Association of Realtors' most recent quarterly report.
At $808,000, San Jose's median first-quarter price was up 14.6 percent year over year and 4 percent from the previous quarter. The San Francisco area had the second highest median price in the country, at $679,800. While prices in San Francisco rose 14.5 percent from the first quarter of 2013, they declined by a fraction of a percentage point from the fourth quarter.
While that's good news for sellers in our region, NAR Chief Economist Lawrence Yun said new-home construction is needed in order to keep the housing recovery on track.
"Limited inventory is creating unsustainable and unhealthy price growth in some large markets, notably on the West Coast," Yun said in a statement.
---
BAY AREA MEDIAN PRICE HIGHEST SINCE 2007
In more local home-price news, DataQuick reports that the Bay Area median recently reached heights not seen since before the Great Recession.
Across the nine-county Bay Area, the median sales price for single-family homes and condos combined jumped to $610,000 in April, a year-over-year gain of nearly 20 percent. The last time the median sales price was higher was in November 2007, when it was $629,000. The median price peaked in the summer of 2007 at $665,000, then bottomed out in March 2009 at $290,000.
According to DataQuick's figures, San Francisco boasted the highest median price in the Bay Area at $922,500. While the median price in Solano County was the lowest of the nine counties, it had the highest rate of yearly appreciation — 26.1 percent.
---
SAN FRANCISCO TOUGHEST U.S. CITY FOR MIDDLE-CLASS HOMEBUYERS
Middle-class San Franciscans can afford only one of seven homes on the market today, a recent report from Trulia shows.
According to the company, the median household income in San Francisco is just more than $84,000, meaning that average buyers could afford a $440,000 home if they spent no more than 31 percent of their income on mortgage payments, insurance, and taxes. The problem: Just 14 percent of properties on the market are at or below that price point.
By those standards, San Francisco ranks as the most unaffordable city for middle-class homebuyers in the country, Trulia says. In fact, California isn't very middle-class-friendly anymore, with seven of the top 10 least-affordable markets located in the state. Middle-class buyers in San Jose can afford 34 percent of properties on the market, while those in Oakland can swing 40 percent.
---
U.S. FORECLOSURES DOWN 20 PERCENT ANNUALLY
Foreclosures across the country decreased on both an annual and monthly basis in April, but bank repossessions were up from March.
According to RealtyTrac's latest U.S. Foreclosure Market Report, foreclosure filings dipped 1 percent from March to April and were down a healthy 20 percent year over year. Overall, there were almost 116,000 foreclosure filings throughout the month.
Bank repossessions in the U.S. rose by 4 percent month over month but have dropped 14 percent since last April. California was one of 16 states where bank repossessions increased annually, with the uptick coming in at 27 percent.
(Photo: Flickr/David Sawyer)