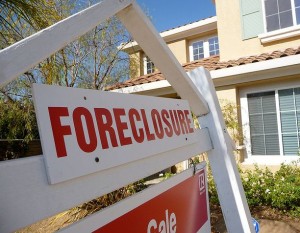 Here's a look at news this week of interest to homebuyers, home sellers, and the home-curious:
BIG DROP IN BAY AREA FORECLOSURES
Foreclosures in the Bay Area plunged in the third quarter, down 36 percent from a year earlier, signaling that local housing markets are doing a good job of working through the glut of troubled properties.
The San Francisco-Oakland-Fremont metropolitan area led the nation in decreased foreclosure activity, according to a quarterly report from RealtyTrac, an online marketplace of foreclosure properties. Elsewhere, foreclosures fell in nearly two-thirds of the nation's largest metro areas, for an average decline of 13 percent.
The Bay Area's foreclosure rate at the end of the third quarter was 1 in every 178 homes, still well above the national average of 1 in every 248 homes.
BAY AREA RENTS KEEP RISING
Apartment rental rates continue to climb higher in San Francisco, Oakland, and San Jose, according to an article in the San Francisco Chronicle.
The average asking rent at buildings in Oakland with at least 50 units jumped 19 percent in the third quarter year over year, to $1,925, for units ranging from studios to three bedrooms. Average rents rose 7.6 percent to $2,768 in San Francisco and 9.6 percent to $1,845 in San Jose.
C.A.R.: PENDING HOME SALES EDGE HIGHER
A tight supply of available properties constrained California pending home sales in September, according to the California Association of Realtors, with sales rising a meager 1 percent from a year earlier.
In a companion report, the National Association of Realtors posted similar results for the Western United States, with pending sales up just 1 percent year over year, and a tight supply of homes to blame. But the news was brighter nationwide, as pending sales increased an average 14.5 percent. Pending home sales are forward-looking indicators of future sales activity and occur when a contract has been signed, but the transaction has not closed.
(Note: We have frequently stated on this blog that Bay Area real estate has little in common with the rest of California. We reported last week that Bay Area home sales in the first three quarters of 2012 are up 15 percent compared with the same period last year.)
U.S. NEW-HOME SALES JUMP 27%
Sales of new single-family homes in September rose 5.7 percent from August and 27.1 percent from a year ago to a seasonally adjusted annual rate of 389,000 — the strongest pace since April 2010, according to a report from the U.S. Census Bureau and the U.S. Department of Housing and Urban Development.
New-home sales were up 75 percent year over year in the Northeast, 62.1 percent in the West, and 24.3 percent in the South, but they fell 31.9 percent in the Midwest.
(Photo by BasicGov, via Flickr.)