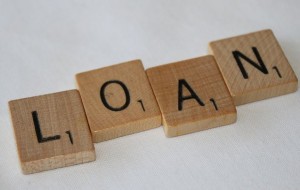 Mortgage rates today are at their lowest levels in decades, giving homebuyers a chance to save tens of thousands of dollars on mortgage payments.
Unfortunately, it's difficult to get those low rates. Tight lending standards adopted after the housing collapse have made it tougher to qualify for loans and lengthened the time it takes for loans to close.
Recent statistics from Ellie Mae, a Pleasanton company that makes software for the mortgage industry, tell the story:
The average FICO credit score for all mortgages approved in September was up 2 points from a year earlier, to 750. But the change was more pronounced for denied mortgage applications, rising an average 8 points, to 704, in one year.
It took an average 50 days to close a home loan last month, up from 41 days a year ago.
Refinancing accounted for 65 percent of home loans last month, with purchases accounting for 35 percent. A year ago the split was 60/40.
FICO scores range from 300 to 850, and virtually all lenders use them to gauge credit risk. The score can help determine how much money a lender will offer and at what terms, with higher scores typically resulting in lower mortgage rates.
HABITS OF FICO HIGH ACHIEVERS
MyFICO, the consumer division of San Jose-based Fair Isaac Corp., which developed the score, recently revealed some key habits and behaviors of "high achievers" — those with credit scores above 785.
More than 50 million people — a quarter of all those with credit scores — are considered high achievers, and myFICO said they share "strikingly similar credit habits regardless of background and life experience."
They keep low revolving balances relative to their available credit, don't max out their credit cards, and consistently make payments on time.
Surprisingly, these high achievers aren't debt-free. They have an average of seven credit cards, including open and closed accounts, and typically carry balances on four credit cards or loans. One-third have have balances of more than $8,500 on non-mortgage accounts.
Fully 96 percent of high achievers have no missed payments on their credit reports, but of those who do, it happened four years ago, on average.
PAY ATTENTION TO PAYMENT HISTORY
Because payment history makes up the biggest chunk of how a person's FICO score is calculated — 35 percent — managing credit responsibly over time plays a large part in improving a credit score, myFICO said. This includes paying at least the minimum amount on all credit cards every month.
"Missing payments will lower a person's FICO score, but if that happens, establishing or re-establishing a good track record of making payments on time will generally improve a person's score," according to Anthony Sprauve, credit score adviser for myFICO.
"While people with a high FICO score are not perfect, their consistently responsible financial behavior usually pays off over time," Sprauve said in a statement. "In a challenging economic period, the fact that we all have a chance to be high achievers is very good news. The lesson from these high achievers is that it's never too late to rebuild and score high."
(Photo of Scrabble tiles courtesy Philip Taylor PT, via Flickr.)