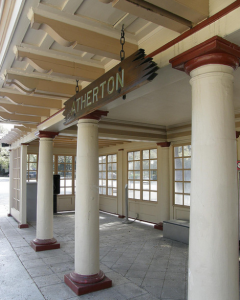 Here's a look at recent news of interest to homebuyers, home sellers, and the home-curious:
ATHERTON: THE MOST EXPENSIVE ZIP CODE IN THE U.S.
The headline on the Forbes website says it all: "Silicon Valley Dominates 2013 List of America's Most Expensive ZIP Codes."
Forbes' annual list includes four Bay Area ZIP codes among the nation's top 10 most expensive real estate markets: Atherton's 94027 is No. 1, with a median price of $6,665,231 for all single-family homes listed for sale over the summer.
Los Altos Hills' 94022 placed second ($5,404,692), with Belvedere's 94920 at No. 4 ($4,807,885) and Portola Valley's 94028 at No. 9 ($4,339,923). Seven more Bay Area ZIP codes placed in the top 50.
Forbes noted that high-tech companies in three Silicon Valley cities — Menlo Park, Mountain View, and Palo Alto — have generated $300 billion in new market capitalization since 2009, helping to boost the local housing markets.
---
HOUSING MARKETS MOVE TO 'HEALTHY EQUILIBRIUM'
The U.S. housing market is experiencing a "a dramatic rebalancing," as superheated sales activity earlier this year gives way to a "healthy equilibrium," according to the latest National Housing Trend Report from Realtor.com.
"Our September data on inventory counts, median list prices, and median time on market has shown another month of steady leveling, but the recovery certainly remains uneven in some pockets," said Errol Samuelson, president of Realtor.com, in a statement.
According to the report, the Oakland metropolitan area retained its title as the city with the shortest median time on the market — 28 days. San Francisco and San Jose were among four metro areas tied for second place at 45 days.
---
CALIFORNIA HOME SALES SLIP IN SEPTEMBER
Rising interest rates and economic uncertainty held back California home sales in September, according to the California Association of Realtors.
Statewide, sales of single-family homes in September were down 5.1 percent from August and down 2.6 percent from September 2012. Condominium sales declined 14.7 percent from the previous month but were still up 13.4 percent from the same time last year.
In the Bay Area, combined sales of single-family homes and condominiums were down 15.9 percent from August but up 3.6 percent from September 2012.
California sale prices rose 24.4 percent year-over-year for single-family homes and 30 percent for condominiums. Combined sales prices in the Bay Area were up 24 percent.
---
TWENTY-SIX PERCENT JUMP IN HIGH-END SILICON VALLEY HOME SALES
Silicon Valley is seeing a big jump in the number of single-family homes selling for more than $1.5 million — up 26 percent from January to September 30, according to a recent San Jose Mercury News story.
The newspaper attributed the rise in high-price sales to "influential buyers, including foreign buyers, attracted to property in Silicon Valley," plus the success of high-tech companies in the region.
(Photo: Flickr/Todd Evans)