Here's a look at recent news of interest to homebuyers, home sellers, and the home-curious:
EXAMINING SAN FRANCISCO'S HOME-IMPROVEMENT TRENDS
While rising values have led to an increase in improvement projects by San Francisco homeowners, renters in the city shouldn't expect to find their next apartment renovated – or even necessarily properly maintained.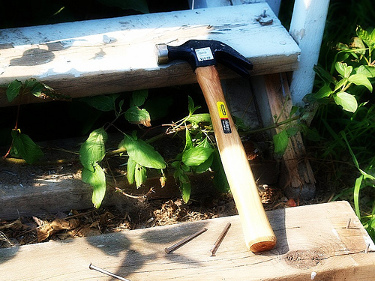 Citing Zillow data and its own building-permit statistics, a report from BuildZoom says that between 2004 and 2013, a 10 percent increase in home value in a San Francisco ZIP code translated to a 4.3 percent uptick in home-improvement projects. But between 2011 and 2013, a 10 percent increase in rents in the city was associated with a 9.7 percent decrease in improvement-permit activity.
BuildZoom's study concludes that San Francisco's renters have it rough on multiple levels. Not only are many unable to afford to buy a home, but fierce competition for units has led to rising rents — currently the nation's most expensive. And because San Francisco landlords can fill vacancies very quickly, they are less like to undertake expensive maintenance and improvement projects in between tenants.
---
MORE AMERICANS SAY IT'S A GOOD TIME TO BUY A HOME
The number of Americans who think it is a good time to sell a home reached an all-time high in October, according to a recent Fannie Mae survey.
The poll's results found that 44 percent of those surveyed believe that now is a good time to purchase a home, the highest level recorded since Fannie Mae began collecting consumer-sentiment data. At the same, time the number of Americans who think now is a good time to sell a home declined from September to 65 percent.
Respondents were equally optimistic about their personal financial situations, with 45 percent expecting their finances to improve over the next year — also approaching the survey's historic high.
"Consumers are growing more optimistic about the housing market in the face of broader improvement in economic sentiment," said Doug Duncan, senior vice president and chief economist at Fannie Mae, in a statement. "The share of consumers who expect their personal finances to get better is near its highest level since the survey's inception, while those expecting their finances to get worse reached a survey low."
---
U.S. FORECLOSURE FILINGS SPIKE IN OCTOBER
Foreclosure activity across the country jumped in October from the previous month, the biggest such gain in four and a half years.
RealtyTrac's latest U.S. Foreclosure Market Report says there were 123,109 foreclosure filings in October, a 15 percent spike from September and the largest increases since March 2010. RealtyTrac Vice President Daren Blomquist said that although the gains partially followed predicted seasonal patterns, another factor was a key contributor.
"Distressed properties that have been in a holding pattern for years are finally being cleared for landing at the foreclosure auction," Blomquist said.
The company's data shows that scheduled foreclosure auctions increased in the majority of U.S. states year over year in October, with a 19 percent gain in California.
---
RUNNNG DOWN THE TOP 5 SUPERLUXURY HOME AMENITIES
Luxury homebuyers have long found wine cellars to be an appealing amenity, but some affluent Americans are taking it to a whole new level of indulgence.
In its list of the five most in-demand luxury home amenities, CNNMoney reports that some wealthy homeowners want wine cellars that allow them to hang out, enjoy meals, and entertain guests. Well-heeled buyers with hobbies other than wine collecting are also upping the ante, with one home music room featuring a stage and seating for 40.
Other coveted luxury features named to the list: extremely long driveways, underground parking, and top-of-the-line air purification systems.
(Photo: Flickr/Bruce McKay)