Here's a look at recent news of interest to homebuyers, home sellers, and the home-curious: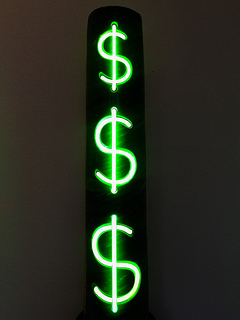 BAY AREA HOME PRICES DROP QUARTER OVER QUARTER
Bay Area homes are still the most expensive in the U.S., but prices cooled down a bit in the most recent quarter, new data says.
According to the National Association of Realtors' third-quarter report, the median price for a single-family home in the San Jose metro area was $860,000, the highest in the nation. San Francisco was the country's second most expensive market, with a median sales price of $744,400.
While there's no arguing that Bay Area homes don't come cheap, median prices have at least slightly tapered from the second quarter, when they were $899,500 in San Jose and $769,600 in San Francisco. On an annual basis, home prices were up about 7 percent in both metro areas in the third quarter.
---
SAN FRANCISCO: HOME OF THE NATION'S FASTEST-RISING RENTS
San Francisco can not only lay claim to the highest rents in the country, but also the quickest rising, Trulia's latest Rent Monitor says.
The company's data pegs October's median monthly rent for a two-bedroom apartment in San Francisco at $3,600, $150 higher than in the New York City metro area. San Francisco rents have increased 14.4 percent from one year ago, the largest such gains in the nation.
Oakland tied Los Angeles as the nation's third most expensive rental market at $2,550 per month, up 13.3 percent from October 2013. According to Trulia, tenants in both San Francisco and Oakland spend about half of their monthly incomes on rental payments.
---
IN-LAW UNITS BOOST HOME VALUES BIG TIME
So-called "boomerang parents" who move in with their adult children in their later years have led to a rise in the popularity of in-law units and guest houses, which can add big numbers to a home's price tag.
Citing data from Zillow, a recent article in The Wall Street Journal says that homes with accessory-dwelling units were listed about 60 percent higher than those without them. The article notes that while local regulations have prevented many homeowners from building in-law dwellings in the past, lobbying efforts by the AARP and others have led to relaxed rules in some places.
Guest houses are wooing international buyers in Silicon Valley, according to the article, relating the story of a $14.85 million Woodside home that is attracting interest in part because it offers two such dwellings.
---
ALL-CASH SALES STILL PROMINENT ACROSS U.S.
One-third of U.S. buyers are still paying all cash for homes, a new report from RealtyTrac found.
According to the study, all-cash sales accounted for 33.9 percent of single-family home and condominium sales in the third quarter, unchanged from one year ago and down 3 percent from the second quarter of 2014. In a statement accompanying the report, RealtyTrac Vice President Daren Blomquist said all-cash transactions are helping to drive price appreciation.
"Cash sales continue to be an important piece of the real estate puzzle right now, representing one in every three home sales nationwide in the third quarter of 2014 and helping to drive up U.S. median home prices 38 percent over the last two and half years," Blomquist said.
(Photo: Flickr/Jeremy Brooks)