Home and condominium prices across the nine-county Bay Area are about 10 percent shy of their 2007 highs, says recently released data, closer than they are in other parts of California.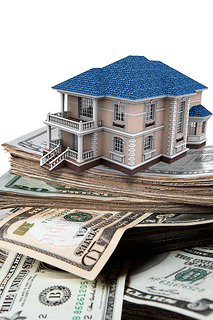 According to a new report from CoreLogic DataQuick, the median sales price for single-family homes and condominiums across the nine-county Bay Area was $601,000 in October, 9.6 percent below its summer 2007 peak of $665,000. The company notes that the median sales price in the Bay Area is closer to its prerecession high than it is in any other major region of the state.
In a separate report, CoreLogic DataQuick said that the median sales price in California is still 21.1 percent shy of its spring 2007 peak of $484,000.
Bay Area home prices have been declining since June but are up 11.3 percent year over year, the company says. Annual price gains ranged from 18.3 percent in San Francisco to 3.5 percent in Sonoma County. San Francisco claimed the highest median sales price in the Bay Area at $999,250.
In a statement accompanying the report, CoreLogic DataQuick Analyst Andrew LePage attributed slowing prices in the Bay Area to both a lack of affordability and modest inventory gains while cautioning that further economic growth could reverse that pattern.
"Still, if we see more job and wage growth heading into 2015 it's easy to imagine demand and price pressures building again," LePage said.
The company says that 7,693 properties changed hands across the nine-county region in October, an annual increase of 1.3 percent. October's sales volume was 9.7 percent below its average over the past 26 years when the company began tracking data. Contra Costa County saw the largest-year-over-year sales-volume gains (6.8 percent), while declines were greatest in Napa County (7.4 percent).
Both investor activity and all-cash sales throughout the Bay Area were down from one year earlier, according to the report, which will hopefully provide some relief for would-be homebuyers who have been struggling in one of the nation's most competitive real estate markets.
The number of buyers offering all cash in October dropped to 20.5 percent, down from 24.2 percent a year ago and the second lowest recorded since November 2008. Purchases by absentee buyers, which the company says are mostly investors, declined to 19.4 percent, down from 20.3 percent in October 2013.
(Image: Flickr/401(K) 2012)