Conventional wisdom says that most sellers take their homes off the market in November and December because potential buyers are focused more on the upcoming holidays than on escrow agreements.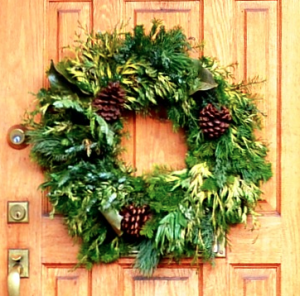 That's probably true — which is why clever sellers might want to act fast and take advantage of a unique opportunity to sell their homes quickly to highly motivated buyers who don't want to wait until spring to close a deal.
Several studies show that, on average, homes listed in November and December are more likely to sell, and at a quicker pace and closer to asking price, says an article at Forbes.com.
One of the key reasons is that sellers in off-peak periods face less competition. With other properties off the market, serious buyers have fewer homes to choose from during the holiday season.
And buyers who are looking at properties this time of year are highly motivated. Maybe they weren't able to win a bidding war during the busy summer season, or perhaps they face time constraints due to professional or personal reasons.
Another big motivator for buyers to close a deal before the end of the year are taxes. Buyers looking to lower their taxes may purchase a home now so they can deduct costs such as points, interest, and property-tax payments.
Also, certain sellers who sold their homes during the summer season may be facing a capital-gains tax. They may be highly motivated to buy in November to avoid paying this fee, since closing on the purchase of another home within 180 days allows them to get around this tax.
"End-of-year tax benefits can be a big deal for buyers," Linda Carroll, regional executive of Pacific Union's Napa County region says. "So if you're considering putting a home on the market at this time of year, go ahead.
"In the spring you're going to be in competition with everyone else," Carroll adds. "Right now there's not much to sell, so your home is going to get noticed."
Brent Thomson, president of Pacific Union's Marin County region, cautions sellers that even highly motivated buyers won't settle for second-best.
"A home has to look good and be priced right for it to sell," Thomson says. "There's less competition out there at this time of year, and that's good for sellers, but remember that buyers will still be picky."
(Image: Flickr/Jennifer H.)