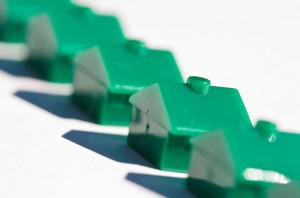 Here's a look at recent news of interest to homebuyers, home sellers, and the home-curious:
NEW RENTAL PROPERTIES FLOOD MARKET
For months now we've been hearing of investors buying up bargain-priced homes and converting them into rental properties. But a report from Trulia suggests the market may have reached capacity.
Rental rates on single-family homes flattened in March, rising just 0.1 percent nationwide over the past year. In San Francisco overall rents were down 3.7 percent from a year earlier, and in San Jose they decreased 4 percent. Rents rose just 2.7 percent in Oakland.
"With four million more rental homes now than during the bubble, supply has expanded to meet demand, and rents are flat or falling in markets where investors are most active," Jed Kolko, chief economist at Trulia, said in a statement accompanying the rent report. "Rising prices and flattening rents change the math for investors and renters. Some investors will decide to sell the units they've been renting out, which would create new desperately needed for-sale inventory."
---
INVENTORY SHORTAGE HOLDS BACK SALES
Tight supplies of homes for sale kept pending home sales flat in February, according to the National Association of Realtors, although sales remained at the second-highest level in nearly three years.
February pending sales — a forward-looking indicator based on contract signings — slipped 0.4 percent from January but were up 8.4 percent from a year earlier.
Limited inventory is holding back sales, according to the NAR's chief economist, Lawrence Yun.
"Only new home construction can genuinely help relieve the inventory shortage, and housing starts need to rise at least 50 percent from current levels," Yun said in a statement. "Most local home builders are small businesses and simply don't have access to capital on Wall Street. Clearer regulatory rules, applied to construction loans for smaller community banks and credit unions, could bring many small-sized builders back into the market."
---
FIRST-TIME BUYERS GROW IN NUMBER
First-time homebuyers were the fastest-growing segment of buyers in January and February, accounting for 34.5 percent of home purchases in February, according to a survey of 2,000 real estate professionals nationwide.
The Campbell/Inside Mortgage Finance survey found that first-time homebuyer traffic has jumped dramatically in recent months. After dropping to a four-year low in December, it reversed course and set a four-year high in February.
"First-time homebuyers are the wildcard in the upcoming spring-summer homebuying season," Thomas Popik, research director for Campbell Surveys, said in a statement. "We see strong first-time homebuyer traffic, but it's still not clear that the traffic will translate into increased purchases."
(Photo courtesy of Woodleywonderworks, via Flickr.)