Here's a look at recent news of interest to homebuyers, home sellers, and the home-curious:
DISTRESSED HOME SALES FALL
Distressed home sales continue to recede in California, as rising home prices help restore equity to homeowners.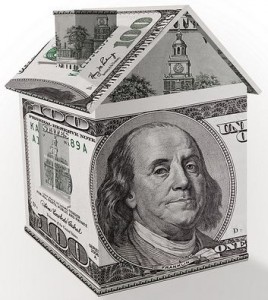 A report from the California Association of Realtors shows that distressed home sales continued their steady decline in June, dropping to an average of 20 percent statewide, down from 42 percent a year earlier. Equity sales in June reached their highest level in nearly six years at 80 percent, up from 58 percent a year ago.
In Marin County, distressed properties accounted for 9 percent of sales in June, down from 20 percent a year ago. Elsewhere in the Bay Area, distressed properties totaled 13 percent of sales in Napa County (down from 47 percent a year ago) and 17 percent in Sonoma County (down from 40 percent).
Year-ago numbers were not available for Alameda and Contra Costa counties, but distressed sales in June totaled 9 percent in Alameda and 10 percent in Contra Costa.
Distressed sales include short sales and real-estate owned (REO) properties. Short sales statewide totaled 13 percent in June, down from 21 percent a year earlier, while REOs totaled 7 percent, down from 20 percent.
---
NEW-HOME SALES REACH FIVE-YEAR HIGH
Single-family new-home sales rose 8.3 percent in June to the highest level since May 2008, the United State Department of Commerce reported. Sales were up 38.1 percent from a year earlier — the largest year-over-year increase since January 1992.
"The takeaway from this report is that the housing recovery is solidly on track and isn't going to be derailed by slightly higher mortgage rates," said David Crowe, chief economist of the National Association of Home Builders, in a statement. "After years of fence-sitting, buyers are back and are ready to move forward with an investment in homeownership."
---
NAR REPORTS STRONG  SALES, RISING PRICES
Existing-home sales nationwide dipped 1.2 percent from May to June but were 15.2 percent higher than a year ago, continuing a two-year trend of year-over-year sales increases, according to figures from the National Association of Realtors.
June home prices, meanwhile, were up 13.5 percent from a year ago, marking 16 consecutive months of year-over-year price gains.
"Affordability conditions remain favorable in most of the country, and we're still dealing with a large pent-up demand," said NAR chief economist Lawrence Yun, in a statement. "However, higher mortgage interest rates will bite into high-cost regions of California, Hawaii and the New York City metro area market."
---
RENTS SOARING IN SAN FRANCISCO AND OAKLAND
San Francisco and Oakland led the nation in rising rents during the second quarter of 2013, climbing 7.8 and 6.9 percent, respectively, according to market-research firm MPF Research.
Rising rents make rental properties especially attractive to investors, according to the website Realty Times, which reported on the MPF Research data.
"The rental increases have developers breaking ground on new projects in these hotbeds while investors are seeking to pick up everything from apartment buildings to existing single-family homes to rent," RealtyTimes stated.
(Photo: Flickr/401(K) 2013)