Here's a look at recent news of interest to homebuyers, home sellers, and the home-curious:
CALIFORNIA PENDING HOME SALES JUMP FOR SECOND STRAIGHT MONTH
Maybe it's the unseasonably warm California winter or the lack of rain, but Golden State pending home sales were more vigorous in February than normally expected.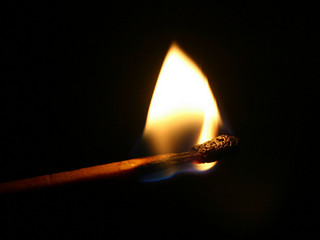 According to the California Association of Realtors' February pending and distressed home sales report, pending home sales spiked 14.2 percent from the previous month, the second consecutive month of gains. In January pending-home-sales growth was even stronger, increasing 23 percent from December 2013.
Distressed sales dipped slightly across the state from January to February and now account for 15 percent of all total transactions. All Bay Area counties included in the report, with the exception of Solano, bested or matched the state's distressed-sales average.
---
ARE COASTAL CALIFORNIA MARKETS NEARING A BUBBLE?
Although the U.S. housing market appears to be in little danger of approaching a bubble any time soon, a recent Trulia study depicts most coastal California markets as currently overvalued.
Trulia estimates that homes across the nation are 5 percent undervalued in the first quarter, far below 2006 peaks, when properties were 39 percent overvalued. California regions dominate the company's list of the top 10 overvalued metro areas, taking seven of the positions.
Locally, San Jose ranks as the sixth most overvalued U.S. market, with home prices 8 percent above a combination of incomes, historical prices, and rents. In San Francisco, Trulia calculates that 7 percent of properties are overvalued.
---
ENERGY EFFICIENCY TOPS LIST OF MOST POPULAR NEW-HOME FEATURES
Cutting energy-usage costs is one of the most important concerns for buyers of new homes, according to a survey conducted by the National Association of Home Builders.
Builders included in the poll rated energy-efficient appliances and windows and programmable thermostats as the most sought-after new-home features. Citing data from a 2009 study, the association's press release says new homes owners typically save 13 cents per square foot on electricity compared with homeowners overall.
What other new-home features are moving the needle in 2014? Granite countertops, walk-in closets, high ceilings, and patios are all in-demand commodities, the survey found.
---
HOMEBUILDERS HOME IN ON CENTRALLY LOCATED LOTS
Builders of new homes increasingly favor lots closer to major metro areas rather than those in outlying regions, which is helping drive land prices skyward.
Referencing John Burns Real Estate Consulting statistics, The Wall Street Journal reports that lot prices in the country's pricier, more centrally located regions are back to levels seen nearly a decade earlier. In the article, CEO John Burns says builders cannot easily turn a profit in outlying areas because home prices are too low.
The Wall Street Journal notes that builders' distaste for purchasing lots in more remote locations is one factor helping to impede new-home sales, along with rising prices and the absence of first-time buyers.
(Image: Flickr/Jeff Turner)