Here's a look at recent news of interest to homebuyers, home sellers, and the home-curious:

BAY AREA HOME SALES DOWN MORE THAN 10 PERCENT ANNUALLY
A slim supply of available homes, high prices, and abnormalities in the mortgage market combined to constrict sales volume in August across the nine-county Bay Area, according to a recent CoreLogic DataQuick report.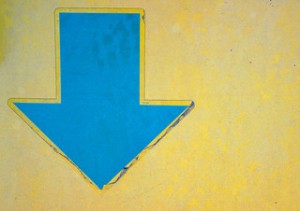 The company's data shows that 7,578 Bay Area homes and condominiums sold in August, a year-over-year decline of 12 percent. Sales volume was down in every Bay Area county last month, ranging from 20.3 percent in San Francisco to 1.3 percent in San Mateo.
On an annual basis, the Bay Area median sales price rose just about as much as volume decreased: 12.4 percent, according to CoreLogic DataQuick. All local counties showed year-over-year price increases, from 19.1 percent in Alameda to 1.6 percent in Napa.
The median sales price across the nine-county region reached $607,000 in August, about $60,000 shy of its summer 2007 peak as measured by the company.
---
THREE BAY AREA COUNTIES CALLED STATE'S BEST
A recent study by online real estate portal Movoto underscores what we here in the Bay Area have always believed: Our region is the best place to live in California.
Using a combination of statistics – including low unemployment and poverty levels and high income and median home sales price – Movoto ranked Marin County as the state's best. Beyond the numbers, the company pointed to Marin's lifestyle perks, including its spectacular scenery and varied cultural offerings.
San Mateo County was rated the No. 2 best county in California, followed by Santa Clara County. Napa County tied for the state's seventh finest, while San Francisco County came in at No. 10.
---
HEALDSBURG HOME WAS FASHIONED FOR FOODIES
Food enthusiasts are changing the way homes are built, according to an article in The Wall Street Journal, with one Healdsburg home exemplifying the trend.
The article provides a glimpse into the residence of Sonoma County couple Bruce Aidells and Nancy Oakes, both Bay Area culinary professionals. Built in 2007, their 4,200-square foot Healdsburg home features a large commercial-grade kitchen, an outdoor pizza oven, a dedicated sausage-making kitchen, and a thriving vegetable garden.
While the couple wouldn't divulge how much it cost to build their home, a local real estate professional told the Journal that a comparable property in the area would list in the $5-million-to-$7-million range.
---
MOVING TOWARD A UNIFIED GOLDEN STATE MLS?
A Southern California-based MLS has been signing data-sharing agreements with others throughout the state, with the hopes of creating a unified MLS.
According to an Inman News report, California Regional MLS, headquartered in San Dimas, agreed to share data with Sunnyvale-based MLSListings in April. The agreement allows each MLS to access the other's data and display the listings on their respective websites.
Since then, California Regional MLS has inked similar deals with four other MLSs based in the southern part of the state. Inman News says that California Regional MLS will roll out a marketing program in October in hopes of persuading other MLSs to join its data-sharing program.
(Photo: Flickr/Judy_and_ed)