Here's a look at recent news of interest to homebuyers, home sellers, and the home-curious:

BAY AREA RENTAL COSTS OUTPACING HOME PRICES
Potential Bay Area homebuyers who have been sitting on the fence waiting for the market to cool should take note: Rent prices in two of our local cities are increasing at a faster clip than asking prices for homes.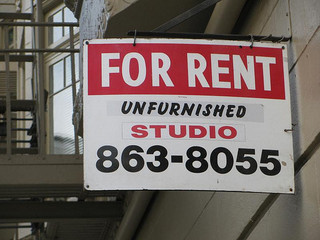 According to a recent Trulia study, San Francisco and Oakland led in the nation in year-over-year rent price gains last month. Since September 2013, rents in San Francisco have increased 15.4 percent, while Oakland rents have grown by 14.2 percent. Trulia's data shows that San Francisco rent prices are the most expensive in the U.S., putting the median monthly rent for a two-bedroom unit at a staggering $3,600.
Although homes in both cities have seen solid appreciation over the past year, asking prices aren't increasing at the velocity that rents are. In San Francisco, condominium asking prices were up 12.7 from last September, while single-family home asking prices increased 9 percent. In Oakland, asking prices rose 11.9 percent from a year earlier.
---
SILICON VALLEY'S PER-CAPITA GDP GROWING AT TRIPLE THE NATIONAL RATE
Silicon Valley's blistering tech-based economy has driven per-capita income in the region up by double-digit percentages over the past few years, giving homebuyers more purchasing power in one of the country's priciest real estate markets.
Citing data from the Bureau of Economic Analysis, a Forbes article says that the per-capita GDP grew by 11.5 percent in the San Jose-Sunnyvale-Santa Clara metro area between 2010 and 2013. The region's per-capita GDP growth was the second highest in the nation during that time frame and more than three times the U.S. rate of 3.8 percent.
According to Forbes, regions with thriving technology or energy industries – or both – have benefited the most from the country's economic recovery, which the publication describes as geographically uneven.
---
HOW TO COMPETE WITH CASH-FLUSH BUYERS
Even with some of the most expensive real estate in the nation, Bay Area home shoppers with a mortgage are still likely to encounter competing buyers who don't need one. Using statistics obtained from CoreLogic, an article in The Wall Street Journal puts the number of all-cash sales at 27 percent in the San Francisco metro area and 20 percent in the San Jose region.
The article suggests a few steps that financed buyers can take to improve their chances of beating out their all-cash competitors. First, the publication discusses the merits of getting a pre-underwriting letter rather than a preapproval letter, explaining that because the former contains more thorough income and asset documentation, it can carry more weight with sellers.
The Journal says that many buyers waive financing and inspection contingencies but notes that the latter can be a risky proposition. Working with a real estate professional who has experience in multiple-bid situations can play a critical role, the article says.
---
U.S. HOMEBUYER CONFIDENCE REBOUNDS IN SEPTEMBER
After two months of declines, consumer confidence in the housing market improved in September, according to Fannie Mae's most recent National Housing Survey.
Fannie Mae's poll found that 68 percent of respondents think now is a good time to purchase a home, up 4 percent from the preceding month. Two-thirds of those surveyed also said that they would buy a property if they intended to move.
The survey found that while more Americans expressed greater confidence in the overall economy than they did in August, the share of respondents who expect their financial situation to improve in the next year dropped to 41 percent.
(Photo: Flickr/Steven Damron)