Here's a look at recent news of interest to homebuyers, home sellers, and the home-curious.
HIGH PRICES, LOW VACANCIES MAKE BAY AREA RENTAL MARKETS NATION'S MOST DIFFICULT
Rising prices and few vacancies have caused Forbes to name major Bay Area cities the three worst in the U.S. for renters, another reason to consider homeownership while mortgage rates remain low.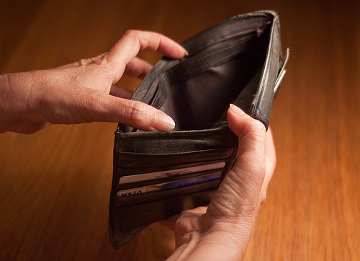 The publication calls San Francisco the nation's toughest rental market, with an average monthly rent of $2,802 in the fourth quarter of 2014, up 12.8 percent from a year earlier. Oakland ranked No. 2 on Forbes' list of most brutal rental market, with an average monthly rent of $1,815, a year-over-year increase of 10.5 percent. San Jose followed, with the average renter paying $2,291, up 11.3 percent on an annual basis.
But it's not just the steep prices that makes the Bay Area so tough on renters, Forbes says. It's also the low vacancy rates: 3.6 percent in San Francisco, 3.5 percent in San Jose, and 2.9 percent in Oakland. The publication notes while the three cities are expected to add a combined 10,000 housing units this year, construction will be unable to keep up with population growth.
---
BAY AREA, CALIFORNIA PENDING HOME SALES RISE IN MARCH
Pending home sales across California and the Bay Area were up on both a monthly and annual basis in March, a promising sign that the traditionally busy spring real estate got off to a strong start.
The California Association of Realtors says that March pending home sales in the state increased by 16.3 percent from February and 13.8 percent from a year ago. Across the Bay Area, pending home sales rose 17.4 percent month over month and 7.2 percent from March 2014.
CAR's report shows that distressed sales either declined or held steady from February in all nine Bay Area counties. Solano was the only Bay Area county to post a double-digit-percent distressed-sales rate, matching the statewide average of 11 percent. Elsewhere, March distressed sales rates ranged from 1 percent in San Mateo County to 5 percent in Contra Costa, Napa, and Sonoma counties.
---
LOCAL FILM ICON PROPOSES AFFORDABLE HOUSING DEVELOPMENT IN MARIN COUNTY
"Star Wars" creator and Marin County resident George Lucas thinks the Bay Area has enough millionaires and not enough housing for the working class. To that end, he's offered to build more than 200 affordable homes on his property, a plan that is likely to draw the ire of some of his neighbors.
CBS SF Bay Area reports that Lucas has proposed a 224-unit development on his property, located southwest of Novato. Because the director has offered to pay for the project out of his own pocket, he would get to handpick the residents if the development succeeds.
But that could be a pretty big "if."  A few years ago, Lucas' neighbors nixed his plan to expand his studio on the same tract of land he has proposed for the housing development.
---
U.S. REAL ESTATE STILL UNDERVALUED BY GLOBAL STANDARDS
Rising prices and declining inventory are making U.S. home purchases increasingly expensive for international buyers, but properties here are still a relative bargain from a global perspective, according to a blog post from the National Association of Realtors.
Citing figures from The Economist, NAR says that U.S. home prices are 11 percent undervalued relative to income. By way of comparison, homes are 39 percent overvalued in Australia, 35 percent overvalued in Canada, 27 percent overvalued in Britain and Sweden, and 25 percent overvalued in France.
NAR thus concludes that foreign buyers aren't likely to face sticker shock when purchasing U.S. real estate, noting that the average international buyer purchases a home valued at roughly double the national median price.

(Photo: Flickr/NoHoDamon)