Here's a look at recent news of interest to homebuyers, home sellers, and the home-curious:
BAY AREA HOME PRICES SET JUNE RECORD
Bay Area home prices set a new record for the biggest June increase, rising 6.9 percent from May and 33.1 percent from a year earlier.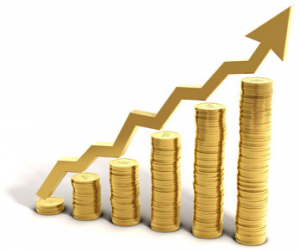 The median price paid for a home in the nine-county Bay Area last month was $555,000, the highest since December 2007 when it was $587,500, according to the research firm DataQuick. The median price was $519,000 in May and $417,000 in June 2012.
DataQuick said prices rose because of "disappearing distress sales, an improving economy, and mortgage rates that, while up off bottom, remain very low."
The Bay Area median home price peaked at $665,000 in June and July 2007, then dropped to $290,000 in March 2009.
"We're still bouncing off the bottom," said DataQuick President John Walsh. "This next part of the cycle should be fairly self-adjusting: As prices go up, more homes will come on the market. Price pressures will ease."
---
HOPEFUL SIGN IN INVENTORY LEVELS
The supply of homes for sale in the Bay Area remains far below year-ago levels, but the tide is slowly turning, according to the latest figures from Realtor.com.
In the San Francisco metropolitan area, the number of listings grew 3.9 percent from May to June, although June's numbers were still down 21.7 percent from a year earlier. Oakland-area listings jumped 12.1 percent from May to June but also lagged 21.2 percent behind last year's level.
The data showed a more pronounced spike in Southern California listings from May to June, with inventories rising by 51.5 percent in Orange County, 45.7 percent in Los Angeles, and 18.1 percent in San Diego.
---
BANKS MAY EASE LOAN REQUIREMENTS
The recent rise in interest rates may be a blessing in disguise for homebuyers.
A recent Inman News story noted that fewer homeowners are taking out second mortgages as higher interest rates make them less affordable, resulting in falling profits at U.S. banks. To generate more business, "banks may be more likely to extend credit to a larger swath of borrowers."
According to Zillow senior economist Svenja Gudell,"Because refi activity is down, you have a little more room to do business with people who don't have an 800 credit score."
---
HOUSING MARKET HAS BUILDERS UPBEAT
Builders continue to feel more optimistic about the market for newly built single-family homes.
Builder confidence rose six points in July to 57, according to the National Association of Home Builders/Wells Fargo Housing Market Index. Any number above 50 indicates more builders view conditions as good rather than poor, and July marked the index's third consecutive monthly gain and its strongest reading since January 2006.
"Builders are seeing more motivated buyers coming through their doors as the inventory of existing homes for sale continues to tighten," said NAHB economist David Crowe in a statement. "Meanwhile, as the infrastructure that supplies home building returns, some previously skyrocketing building material costs have begun to soften."
(Image: Flickr/Bhautikjoshi)