Here's a look at recent news of interest to homebuyers, home sellers, and the home-curious: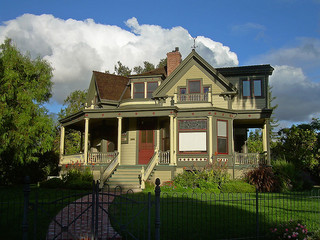 INVESTORS DRIVE UP ABSENTEE-BUYER ACTIVITY IN SAN JOSE, SAN FRANCISCO
Steadily rising home prices across the Bay Area have attracted both institutional and individual investors to our local real estate markets, leading to some of the largest increases in purchases by absentee homebuyers in the country.
According to a study by Builder citing CoreLogic data, purchases by absentee buyers rose 1.96 percent in the San Jose metro area from 2013 through the third quarter of this year, the third largest gains in the U.S. In the San Francisco metro area, which includes Oakland, absentee-buyer activity rose 1.72 percent during that same time period, No. 4 in the nation.
Despite the increase in the number of absentee buyers, the California Association of Realtors (CAR) recently released a forecast projecting that the number of investors in the state will decline in 2015.
---
SEPTEMBER DISTRESSED SALES NONEXISTENT IN NAPA COUNTY
Recent CAR statistics show that the median home sales price in Napa County rose nearly 33 percent on an annual basis in September, the largest increase in California. Last week, the organization released another report that spells more good news for the Napa housing market: distressed sales virtually disappeared in September.
CAR's latest pending and distressed sales report says that Napa County boasted a 0 percent distressed-sales rate for single-family homes in September, the lowest in California. Distressed sales in Napa declined from 5 percent in August and 12 percent from one year ago.
Almost all Bay Area counties for which CAR published data had lower rates of distressed sales than the statewide average of 9 percent, with the exception Solano County.
---
MAPPING SAN FRANCISCO'S 40 MOST IMPORTANT CONSTRUCTION PROJECTS
Construction cranes have been a constant sight in San Francisco over the past few years, working to help bring relief to the city's housing crunch.
Curbed SF has compiled a list and map of the 40 most notable commercial and residential real estate construction projects in the city. Many of the projects profiled are clustered in the city's densely packed northeastern corner, though projects in Mission Bay and central San Francisco also made the list.
The residential housing developments on the list range from buildings that will combine offices, stores, and condominiums to those that are strictly residential. Curbed SF's list puts the combined number of housing units the 40 developments will bring to market at more than 4,500, though it does not disclose numbers for all projects included.
---
U.S. FORECLOSURE ACTIVITY LEVELS LOWEST SINCE 2011
The number of short and distressed sales declined across the country in the third quarter on both a quarterly and annual basis, bringing activity to its lowest level in two-and-a-half years.
According to a recent RealtyTrac report, distressed and short sales accounted for 12.7 percent of all transactions in the third quarter, down from 14.2 percent in the second quarter and from 14.5 percent in the third quarter of 2013.
Although there are fewer distressed homes on the market, homebuyers willing to take a chance on a fixer-upper can still expect to receive a significant discount, RealtyTrac Vice President Daren Blomquist said.
"Even as the share of distressed sales decreases, the average discount on distressed properties continues to be substantial because the primary factors driving that discount are still in place," Blomquist said. "Distressed properties are typically in poor condition and have a highly motivated seller, whether that seller is the distressed home owner in foreclosure or the bank that has repossessed the property through foreclosure."
(Photo: Flickr/David Sawyer)