Here's a look at recent news of interest to homebuyers, home sellers, and the home-curious:
HOME CONSTRUCTION HIGHER THAN USUAL IN SAN JOSE, SAN FRANCISCO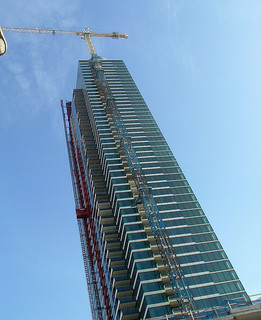 Inventory across the Bay Area remained low in July, so it comes as welcome news that home construction activity in our region's two largest cities is on the rise.
According to a recent Trulia blog post, the company's Chief Economist Jed Kolko estimates that 2014 home construction activity in San Jose will be 69 percent higher than its historical average, the third largest expected gains in the U.S. The company predicts that home construction in San Francisco will be 36 percent above average, No. 9 in the country.
But there's a caveat, Kolko notes.
"Of course, the normal level of construction in many of these markets – particularly Boston, New York, Los Angeles, and San Francisco – is low relative to most other metros across the country."
---
FOUR OF TOP FIVE SHRINKING-INVENTORY MARKETS IN NORTHERN CALIFORNIA
The Bay Area's aforementioned inventory woes and high prices are likely leading some local home shoppers to extend their searches farther east into Northern California, new statistics from the National Association of Realtors seem to suggest.
NAR's July housing data, presented in a sortable list, shows that Northern California is home to four of the top five markets with the biggest annual declines in homes for sale. The Stockton-Lodi metro area tops the list, with a 40.2 percent drop in properties on the market since last July, followed by the Sacramento, (-25.9 percent) and San Jose (-18.6 percent) regions.
San Francisco also ranks in the top five, with 16.5 percent fewer homes for sale, year over year. NAR's data shows that San Francisco had the highest median list price in the country, at more than $888,000.
---
SAN FRANCISCANS SPEND 75 PERCENT OF INCOME TO OWN HOME
San Francisco buyers shell out three-quarters of their incomes in order to purchase a home, making it one of the least-affordable counties in the U.S.
According to an Aug. 14 RealtyTrac article, San Francisco homebuyers need to fork over 75 percent of their median incomes to afford to purchase a home, a bit less than two New York counties.
"San Francisco County is the third least affordable market in the country, slightly more affordable than Brooklyn and Manhattan in New York City," RealtyTrac Vice President Daren Blomquist wrote.
Across the U.S., the average buyer needed to spend just 19 percent of their income to afford a home, RealtyTrac said.
---
AFFLUENT SILICON VALLEY HOMEBUYERS TARGET SANTA CRUZ
Big bucks generated by Silicon Valley's scorching economy are finding their way over the Santa Cruz Mountains and into the coastal city's luxury real estate market, the San Jose Mercury News reports.
"More tech people are coming over … they know what they're looking for," a Santa Cruz real estate professional told the publication.
The Mercury News says that $1 million-plus properties accounted for 21 percent of July home sales in Santa Cruz. Santa Cruz County now boasts a median sales price of $725,000, its highest in nearly seven years.
(Photo: Flickr/Anomalous_a)