Jobless claims increased in all nine Bay Area counties from June to July, but four of our local markets still boast the lowest unemployment rates in California. And another recent study predicts continued prosperity for the Silicon Valley economy, which should help keep demand for real estate high.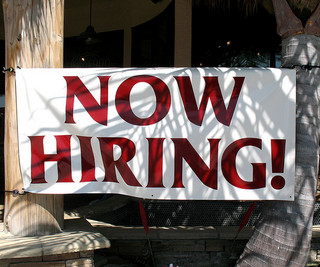 According to data from the California Employment Development Department, Marin County had the fewest number of unemployment claims in July, at 4.4 percent on a nonseasonally adjusted basis. San Mateo (4.7 percent) and San Francisco (4.9 percent) were the only other counties in the state with unemployment rates of less than 5 percent.
All other Bay Area counties had fewer jobless claims than the statewide seasonally adjusted rate of 7.4 percent, ranging from 5.1 percent in Napa County to 7.2 percent in Solano County. July's statewide unemployment rate was unchanged from June.
Not surprisingly, the thriving tech economy is primarily driving San Mateo's County's job market, according to a May 2014 report from the Palo Alto-based Center For Continuing Study of the California Economy (CCSCE).
"The Peninsula's economic base is led by the surge in technology from Market Street in San Francisco to Market Street in San Jose," Stephen Levy, the organization's director and senior economist, wrote in the study.
CCSCE's study also reports that the health care and hospitality sectors, which were hardly affected by the recession, have also demonstrated steady growth. CCSCE said that it expects the technology industry to continue adding jobs in San Mateo County, though perhaps not at today's rapid-fire pace.
In a recent opinion piece in The Wall Street Journal, columnist Michael S. Malone says he believes that Silicon Valley will also dominate the global tech economy of tomorrow. Malone points to the region's highly productive workers, prestigious educational institutions, and abundance of venture capital as a few of the reasons for his forecast.
(Photo: Flickr/***Karen)