Here's a look at recent news of interest to homebuyers, home sellers, and the home-curious:
HOME PRICES WILL CONTINUE RISING
Home prices will continue to rise over the next five years, according to the research firm CoreLogic. However, the company says that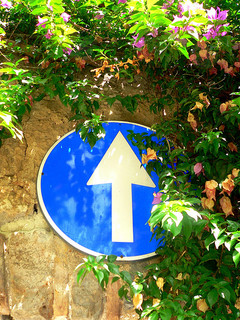 the rate of increase will begin to slow by 2014 — a result of the dramatic rise in prices over the past year, gradually climbing interest rates, and a more balanced inventory of homes for sale.
Prices nationwide surged by 10.2 percent in the first quarter of 2013 and are expected to rise another 6.5 percent through the first quarter of 2014 and an average of 4 percent through the first quarter of 2018, CoreLogic said in its latest Case-Shiller quarterly report.
Another key finding of the report: Home prices are still 26 percent below their peak, reducing concerns of a price bubble.
Home prices in the San Francisco metropolitan area jumped 21.1 percent year over year, the third-highest spike in the nation. San Jose placed No. 1 in that contest at 23.7 percent, followed by Phoenix at 22.8 percent.
---
HOMEOWNERS INCREASINGLY ARE HOMEBUYERS
Homeowners are increasingly cashing in on rising home values and the equity that allows them to move on.
Figures from the latest Campbell/Inside Mortgage Finance HousingPulse report show that current homeowners accounted for 44.6 percent share of home sales in June, up from 43.8 percent in May, as investors begin to retreat from the real estate market in the face of rapidly escalating home prices.
Investors' share of home purchases fell to 19.7 percent in June, down from 23.1 percent in February.
---
CALIFORNIA: HOME TO HIGH CLOSING COSTS
California homebuyers pay the fourth-highest closing costs in the nation — an average of $2,639 — including loan-origination fees that are the highest in the U.S., according to a report from Bankrate.
However, those numbers come with several caveats: Bankrate says its roundup of closing costs doesn't include title insurance, taxes, and other fees, so totals would be even higher. Also, its rankings are based on fees charged in each state's largest city, meaning the prices quoted for all of California are based on rates in Los Angeles.
Nationwide, closing costs  rose 6 percent over the past year, averaging $2,402 on a $200,000 mortgage. Loan-origination fees drove the increase, jumping 8 percent, while third-party fees for services such as appraisals and credit reports rose 1 percent.
---
PENDING HOME SALES SLIP
Pending home sales nationwide dipped slightly in June after reaching the highest level in more than six years, and analysts at the National Association of Realtors say rising mortgage interest rates are to blame.
The NAR's Pending Home Sales index, a forward-looking indicator based on contract signings, declined 0.4 percent to 110.9 from May to June, although pending sales were 10.9 percent higher than they were in June 2012. The data reflect contracts but not closings.
Pending sales have been above year-ago levels for the past 26 months, and the pace in May was the highest since December 2006, when the index reached 112.8.
"Mortgage interest rates began to rise in May, taking some of the momentum out of contract activity in June," said NAR Chief Economist Lawrence Yun in a statement.  "The persistent lack of inventory also is contributing to lower contract signings."
(Illustration: Flickr/Martino Sabia)