All of us at Pacific Union wish to lend our full support to our own Brian Santilena, who will embody our firm's core principle of elite performance late next week when he scales the face of Yosemite National Park's iconic, imposing Half Dome. The Oakland-based real estate professional's effort will raise funds for Wounded Warrior Project, an organization that helps U.S. military veterans recover both physically and psychologically from injuries sustained during combat.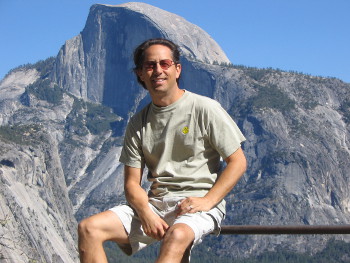 An East Bay native, Santilena joined Pacific Union in 2009 and is based in our Montclair office. Although he has some experience with more moderate outdoor climbs, Santilena's ascent of Half Dome will be his first big-wall outdoor climb.
"It's going to be a lot of fun," he says.
Beginning on Sept. 11, Santilena's ascent will take he and Colorado-based climbing partner Jimmy Redo 4,700 feet above the Yosemite Valley floor. They will spend the first night at the base of Half Dome after a four-hour approach hike through an area called the Death Slabs.
The first day of the climb will take the two-man team 12 to 14 hours to complete and they will spend the second night on Big Sandy Ledge, an extremely narrow rock outcropping about two-thirds of the way up the face of the mountain. They will then complete the climb and descend the backside of Half Dome the following day.
Santilena says that although he initially decided to make the ascent of Half Dome as a personal challenge, it seemed natural to give back to a worthy cause.
"[The climb] is just something that I thought I'd do," he says "and I figured why not do some good at the same time."
Santilena hopes to raise $10,000 for Wounded Warrior Project and is accepting donations on his GoFundMe page. He says that although his family has a history of military service over the years, he also chose the charity because it spends the majority of the funds on programs rather than overhead costs.
To physically prepare for the climb, Santilena has been training about 12 hours per week both at indoor gyms and outdoor spots such as Mount Diablo and Pinnacles National Park. Although he has taken a lot of time out of his busy real estate career to undertake this challenge, Santilena believes that his chosen profession has also proved beneficial in his training.
"Selling real estate is a lot like climbing a mountain," he says. "It's not all about instant gratification."