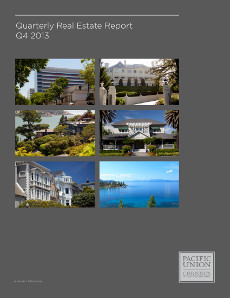 Inventory steadily declined across the Bay Area in 2013's final quarter, further exasperating the situation for hopeful buyers who didn't act earlier in the year.
December inventory hit yearly lows in every Bay Area region in which Pacific Union operates except for the East Bay and Sonoma Valley. In the Tahoe/Truckee area, inventory for both single-family homes and condos expanded as the fourth quarter advanced, with many buyers having locked in properties in advance of the ski season.
Prices remained healthy throughout the quarter, though in most markets they were down somewhat from their yearly peaks. The exceptions to this trend were our Silicon Valley region, where the median price hit a high of $2.32 million, and Tahoe/Truckee, where the median price for a single-family home topped $600,000 for the first time in the past 12 months.
Pacific Union's fourth-quarter report is full of data and regional summaries that provide a comprehensive 2013 retrospective and point to a very promising year to come.
Our Q4 report also boasts a massive chart tracking 10 years of home sales throughout the Bay Area, Silicon Valley, and Tahoe/Truckee — 74 cities, towns, and neighborhoods in nine regions. A smaller version of that chart, showing regional totals, appears below. Click anywhere on the chart to see the full data set.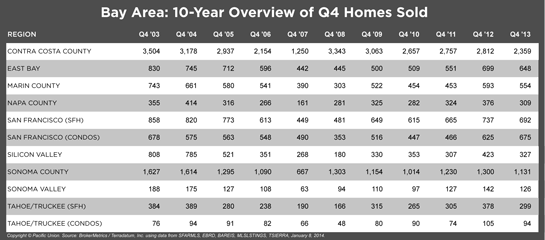 Below are some specifics on what's happening in our regional real estate markets. For further information, including detailed charts, please view our complete Q4 Quarterly Real Estate Report.
CONTRA COSTA COUNTY
After an exceptionally busy summer and fall, real estate activity in our Contra Costa County region slowed in the fourth quarter. Pending sales and closings were both down from the third quarter, and the median sales price slipped after a dramatic run-up earlier in the year.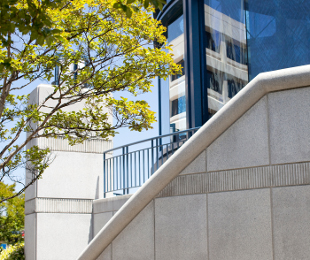 Sales typically decline as the winter holidays approach, but this year the trend was exacerbated by a drop in the number of available homes on the market. Some sellers are waiting until spring to list their homes, and others are holding on to their properties while the tight market limits their own house-hunting options.
Homebuyers, meanwhile, were plentiful and eager. Competitively priced homes still generated multiple offers, although we no longer saw the bidding frenzy that typified our real estate markets in the spring and summer months of 2013.
Looking Forward: We are confident that the inventory of available homes will expand substantially in the first and second quarters of 2014, returning the market to healthy levels and encouraging a steady increase in sales and prices. Continued growth in the Bay Area economy will also drive real estate activity. Mortgage rates, meanwhile, are expected to rise gradually but still remain low by historical standards.
---
EAST BAY
Buyers in our East Bay region benefited from a modest increase in the number of homes for sale in the second and third quarters of 2013. However, by the fourth quarter, that extra inventory had disappeared, frustrating home shoppers and helping to slow overall sales activity in the region even before the typical holiday-season decline. The tight supply ensured that virtually all homes that were attractive and competitively priced received multiple offers.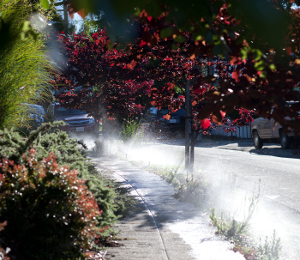 Despite the headwinds, plenty of new buyers entered the market during the fourth quarter, and properties in most neighborhoods sold at or above their asking prices. Competition was strongest for homes priced from $750,000 to $1 million, and the median sales price for East Bay homes continued to rise.
Looking Forward: The pace of sales activity in the first quarter of 2014 will depend on the number of homes that hit the market, but we expect that the inventory shortage of the fourth quarter will ease with the coming of spring. Rising prices will encourage more sellers to list their homes, and buyers will be ready. Tightened lending regulations and rising mortgage rates could have an impact, offset by forecasts for strong economic growth in the Bay Area.
---
MARIN COUNTY
The supply of available homes tightened noticeably in the fourth quarter, but sales activity in our Marin County region remained strong until the last weeks of December, when holiday plans typically crowd out homebuying considerations. Sales were particularly strong in Corte Madera, followed by San Rafael, Novato, Mill Valley, and Kentfield. Activity was slower in Sausalito, Belvedere, and Tiburon.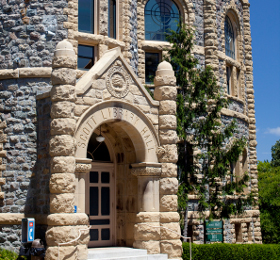 Most sales were for homes priced less than $500,000, while most listings were for homes in the $500,000-to-$1 million range. Homes in the $2 million-to-$5 million bracket sold well but gave buyers more of an advantage in negotiations. Sales prices cooled somewhat from the heated rise seen earlier in the year, in part because of a dip in the number of multiple offers.
Looking Forward: We expect that the coming of spring will bring an influx of homes back on the market, driving sales activity even higher. The market will be influenced by outside factors such as the Federal Reserve's monetary policy and possible changes to loan regulations, but Marin County will remain a popular destination. Bright prospects for the Bay Area economy, meanwhile, will keep buyers and sellers busy throughout the first quarter and beyond.
---
NAPA COUNTY
After heated activity during much of 2013, our Napa County real estate market slowed to a more normal pace in the fourth quarter before slackening even further in December – a typical seasonal occurrence. The return to more usual sales activity gave buyers more of an edge in negotiations than they've had in many months: Home prices softened somewhat after a remarkable uptick, properties remained on the market longer, and multiple offers for homes were not as common as in previous quarters.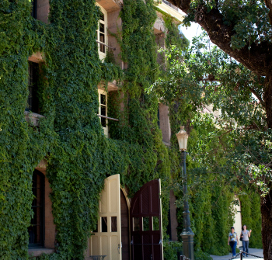 The supply of available homes for sale also saw a pullback in the fourth quarter after solid increases in the second and third quarters. Sellers were more likely to take their properties off the market during the winter months, hoping that colorful spring plantings will boost prices.
Looking Forward: With a solid increase in homes coming on the market in the spring and no shortage of buyers, the first and second quarters of 2014 could be quite busy. Later in the year, however, rising interest rates and pending changes in federal loan regulations could put some buyers – particularly first-timers – on the sidelines.
---
SAN FRANCISCO
The fourth quarter typically sees a seasonal slowdown in real estate activity as buyers and sellers turn their attention to holiday planning, but there was no slowing down the red-hot San Francisco market this year. Home sales remained strong across all price points, and the median sales price continued to rise, capping a remarkably strong year.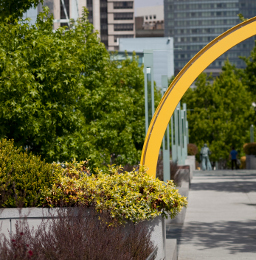 Multiple offers were typical on competitively priced properties in the quarter, although the frenzy that accompanied bidding earlier in the year subsided somewhat by December. The inventory of available homes was higher than usual for this time of year, offering new buying opportunities across the city, and construction of new single-family homes and condominiums continued apace.
Looking Forward: San Francisco's real estate market benefits from a strong local economy, bolstered by remarkable growth in the tech industry and thousands of new jobs. Forecasts call for continued economic expansion in 2014. In particular, San Francisco and other local markets will benefit when IPO shares of Twitter are "unlocked" in midyear, allowing employees and investors to cash in. Meanwhile, outside factors such as rising mortgage rates and possible changes in federal loan regulations could affect the market by sidelining some first-time buyers.
---
SILICON VALLEY
After an extremely slow start marked by low inventory levels and absent buyers, real estate activity in our Silicon Valley region strengthened during the fourth quarter and ended the year much better than we anticipated, with strong sales through the Thanksgiving holiday until just a few weeks before Christmas. Median home prices trended higher in the quarter even as unit sales dipped, and the number of available homes for sale gradually increased.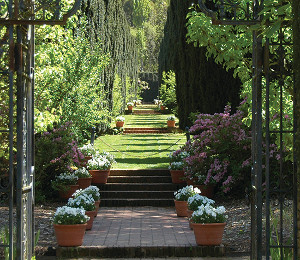 Sales were strongest in the region's most desirable and affluent areas, including Atherton, Woodside, and Portola Valley. Virtually all competitively priced homes received multiple offers, although the frenzy that accompanied bidding earlier in 2013 cooled a bit by December; homes typically received two or three offers in the fourth quarter compared with the 12 or 15 we saw earlier in the year.
Looking Forward: Home hunters, particularly first-time buyers, may find it more difficult to qualify for loans starting in mid-January, when more-restrictive regulations and underwriting are expected to take effect. That, and the likelihood of rising mortgage rates later in the year, could spur buyers into action early in the first quarter. Spring typically brings new homes on the market and increased sales activity, which peaks in April.
---
SONOMA COUNTY
After years of downturn followed by measured recovery, our Sonoma County real estate markets are returning to normal. In the fourth quarter, that meant a more traditional seasonal slowdown as the dwindling supply of distressed-property sales gave way to more-stable equity sales. The market deceleration also reflected a significant shortage of available homes for sale in the face of continued strong demand from buyers.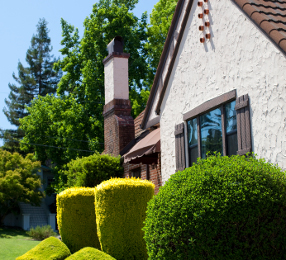 The median sales price continued to rise in the fourth quarter, a reflection of the drop-off in foreclosures and other distressed sales, as well as solid appreciation in many price ranges. The quarter saw strong growth in sales of homes priced from $1 million to $2 million, plus significant increases for properties priced from $500,000 to $900,000. The second-home market also saw healthy sales, particularly in Healdsburg and other Wine Country destinations. Investor activity declined as prices rose, reducing the frequency of multiple offers.
Looking Forward: We expect the tight inventory levels of the fourth quarter to loosen by springtime, and buyers will be waiting. Less certain are the effect of rising mortgage rates and potential changes that would make loan regulations more restrictive. Future buyers are encouraged to get off the fence and secure financing sooner rather than later.
---
SONOMA VALLEY
Fourth-quarter homebuyers in our Sonoma Valley region remained unfazed by the approaching holiday season, hunting for attractive properties and anxious to close a sale before the end of the year. Their biggest impediment was a pronounced dearth of homes on the market. Properties that were available sold quickly: One home had seven offers just a day after it became available in mid-December. Still, the hectic bidding that marked sales earlier in the year gave way to more selective offers for competitively priced homes in top condition.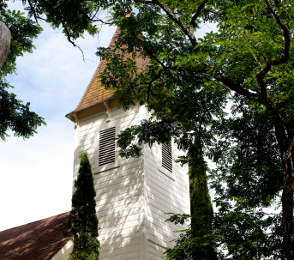 All price ranges and most neighborhoods in Sonoma Valley enjoyed steady sales throughout the quarter, and while the median sales price did not increase as the quarter progressed, overall prices stayed strong. The market for second homes remained strong even as investor activity waned – a reflection of rising prices and the steep decline in foreclosures and other distressed-sale properties.
Looking Forward: Spring typically sees a rush of sellers putting their homes on the market, which will help ease the current inventory shortage. Savvy sellers, however, list their properties well in advance of spring, when homes stand out amid little competition, and we look for inventory to expand earlier in 2014 than in years past. Meanwhile, rising mortgage rates and the likelihood of tightened loan regulations remain a concern.
---
TAHOE/TRUCKEE
December is a slow month for many real estate markets in Northern California, but in our Tahoe/Truckee region it means increased sales activity as visitors – many from the Bay Area – travel to snow country and start negotiations on a second home or condominium. Such activity helped the region close out a super-strong fourth quarter marked by rising sales, particularly in the Tahoe Donner community and areas close to Lake Tahoe.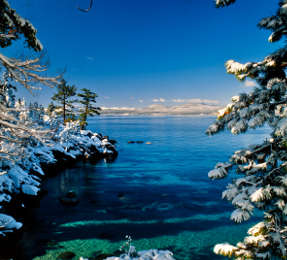 Tahoe/Truckee is predominantly a second-home market, and properties priced under $600,000 were seen as great values and received multiple offers. Sellers generally received their asking prices, a marked improvement from a year ago. The supply of available homes, meanwhile, tightened considerably in the quarter.
Looking Forward: For all the interest in Tahoe/Truckee homes during the winter months, sales activity will sharply increase as the snow melts and late spring brings numerous new listings to the marketplace.