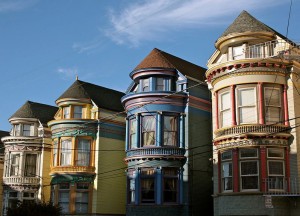 Americans are increasingly confident in the housing market's recovery, according to a Fannie Mae survey released this week.
The mortgage-finance company's survey found that 73 percent of consumers believe now is a good time to buy a home, rising from 72 percent a month earlier. Also, consumers expect home prices will rise 2 percent over the next 12 months, up from 1.4 percent in May.
In another strong sign, 69 percent said they would buy a home if they were going to move, up 6 percentage points from a month earlier. The percentage who said they would rent decreased to 27 percent, from 32 percent.
The Fannie Mae survey mirrors optimism in the Bay Area, where buyers have returned to local real estate markets in numbers we haven't seen since 2005.With mortgage rates at historic lows and home prices still a bargain, now is a great time to buy. Hefty increases in Bay Area rental prices further tilt the balance toward home ownership.
Fannie Mae's national survey also reveals an unfortunate trend that we're familiar with here in the Bay Area: the reluctance of sellers to put their homes on the market. The survey found that only 15 percent of consumers believe now is a good time to sell a home.
The difference in optimism between sellers (15 percent) and buyers (73 percent) is reflected in our Bay Area real estate markets, where multiple bids have become commonplace for a shrinking pool of properties. Hopefully, confidence in rising home prices will encourage more sellers to get off the sidelines — and get a bargain themselves on their next homes.
Read the full Fannie Mae report here.
(Photo courtesy Torbakhopper, via Flickr.)