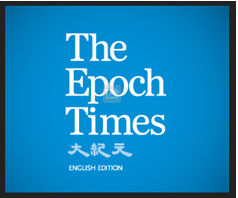 We've been hearing a lot lately about how Bay Area real estate is attracting international buyers, especially real estate investors from Asian countries and China in particular.
We're seeing that interest firsthand, both with buyer inquiries as well as with outreach from Asian-language publications. Recently, Pacific Union International's San Francisco region president, Patrick Barber, was interviewed for The Epoch Times.
The Epoch Times, published in the United States, is the largest Chinese-language newspaper outside of Mainland China and Taiwan and is translated into 19 languages in 35 countries across five continents.
Barber was interviewed about the types of San Francisco luxury properties that attract Asian buyers, current real estate market trends, and the advantages San Francisco holds over competing cosmopolitan locations such as New York and Los Angeles.
We're excited to be able to share our local expertise with an international audience and provide continued commentary on the emerging trends in the globalization of real estate.