Financial hardships are preventing most renters from entering the real estate market, a recent Freddie Mac survey found, but new low-down-payment programs could help some of them unlock purchasing power and become first-time homebuyers.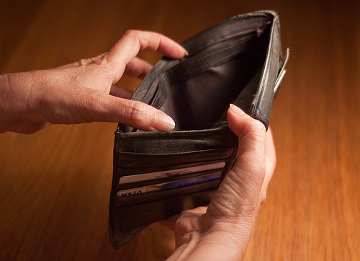 According to poll results, 45 percent of U.S. renters said they live from paycheck to paycheck, while another 17 percent reported an inability to pay for basic necessities. And although 91 percent of renters believe that homeownership is a source of pride, just 39 percent said that they expect to purchase a home over the next three years.
Renters who plan to get in the game tend to be younger, with 47 percent of those in the 25-to-34 age bracket foreseeing a purchase by 2017. Generation Xers seemed even more certain that homeownership is in their future, with 58 percent of those aged 35 to 44 responding that they expect to buy a property within the next three years. Renters who haven't bought a home by the age of 45 were unlikely to do so, Freddie Mac noted.
In a statement accompanying the survey results, Freddie Mac Multifamily Executive Vice President David Brickman said that an inability to afford a down payment is preventing some renters from buying, but the California Association of Realtors believes that new lending programs could help turn the tide.
Last week, both Freddie Mac and Fannie Mae unveiled programs that would allow qualified first-time buyers to obtain a loan with as little as a 3 percent down payment.
"Our goal is to help additional qualified borrowers gain access to mortgages," Andrew Bon Salle, Fannie Mae Executive Vice President for Single Family Underwriting, Pricing and Capital Markets, said in a statement.
CAR commended the programs, saying that increased access to credit would greatly benefit the state's first-time buyers.
"Saving enough money for a down payment is the biggest hurdle for most first-time home buyers, but this program will help remove that barrier, and at the same time, lenders can be assured they are providing a safe, affordable loan to creditworthy borrowers,"CAR President Chris Kutzkey said in a press release.
Still, not all renters want the responsibilities and commitments that come with homeownership, according to Freddie Mac. Freedom from home-maintenance chores and expenses is the main advantage of renting, 78 percent of respondents answered, while 68 percent said that renting allows for greater flexibility in terms of location.
And the country's recent recession and housing collapse is still very much top of mind, with 66 percent of those polled responding that continuing to rent would protect them against future home price declines.
(Photo: Flickr/NoHo Damon)