The number of all-cash sales in the Bay Area has reached the lowest point since late 2008 — providing some relief for financed buyers — while limited inventory and a calendar anomaly helped hold back November's sales volume.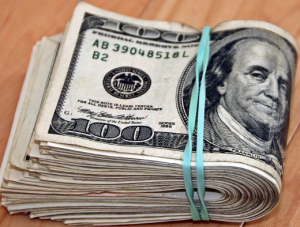 A just-released CoreLogic DataQuick report says that all-cash buyers accounted for 18.9 percent of all home and condominium sales across the nine-county Bay Area last month, the lowest level since October 2008. Last November, all-cash purchases made up 22 percent of local transactions according to one of the company's archived reports. All-cash deals in the region peaked in February 2013, when they accounted for nearly one-third of sales, a company representative said.
Bay Area home sales volume decreased by 9.9 percent on an annual basis, resulting in the slowest November since 2008, according to the report. Eight of nine Bay Area counties posted annual sales volume declines, ranging from 20.2 percent in San Francisco to 4.4 percent in Santa Clara County.
One likely culprit in the sluggish sales was the calendar, which allowed for only 17 days that transactions could be recorded at county offices, compared with a historical November average of 19 days. CoreLogic DataQuick Analyst John Karevoll also cited inventory constraints and a difficult mortgage market as other factors contributing to the decline.
The median sales price, on the other hand, was headed in the opposite direction, increasing 9.3 percent year over year to reach $601,000 across the nine-county region. Although November's annual increase was the lowest in two and a half years, the Bay Area median sales price is nonetheless inching closer to its summer 2007 peak of $665,000.
Every Bay Area county recorded annual price gains, ranging from 6.2 percent in Contra Costa County to 27.2 percent in San Francisco. According to the company's data, San Francisco is the only Bay Area market where the median property sales price is above the $1 million mark.
The Bay Area's distressed-housing stock has all but disappeared, with foreclosure resales – purchases of properties foreclosed upon in the past year – accounting for just 2.8 of all resale transactions in November. The report says that foreclosure resales peaked at 52 percent during the Great Recession and have averaged about 9.7 percent per month over the past 17 years.
(Photo: Flickr/401(K) 2012)