Look for mortgage rates to rise above 5 percent next year and average 5.5 percent by the end of 2015, according to the latest forecast from the Mortgage Bankers Association.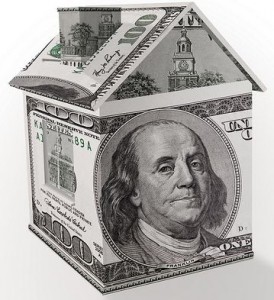 Those rates are low when compared with historical levels — which averaged 7 to 9 percent in the 1990s and 10 percent in the '80s — but they are a big jump from today's mortgage rates, which currently average 4.33 percent for 30-year, fixed-rate loans.
The Federal Reserve's $85-billion-per-month bond-purchasing program, called Qualitative Easing, has kept mortgage rates low, but the MBA expects the agency to start winding down the program in early 2014 and end it altogether by next September. The Federal Reserve itself has broadly hinted that the program won't be around for much longer.
The likelihood of significantly higher mortgage rates in the near future should spur potential homebuyers to get their finances in order sooner rather than later. The longer they wait, the higher their mortgage payments will be, as we have explained in several Pacific Union blog posts, including one two weeks ago and one in July.
This year has already seen dramatic movement in mortgage rates, climbing from a near-record low of 3.34 percent in January to 4.58 percent in August, according to data from the mortgage giant Freddie Mac.
Economists use different methods to determine average rates for 30-year, fixed-rate mortgages, and the MBA's current average of 4.33 percent, released Oct. 30 for the week ending Oct. 25, varies from the latest Freddie Mac estimate of 4.1 percent for the week ending Oct. 31. The estimates are similar, however, in overall direction.
The estimates also vary by type of loan. The MBA provides average rates for 30-year jumbo loans — currently averaging 3.46 percent — in addition to rates for 15-year fixed, five-year adjustable, and FHA 203 (b) loans.
Freddie Mac offers average rates for various types of loans, including one-year adjustable loans, and it also identifies regional variances in mortgage rates.
Western states offer the lowest average rates for 30-year, fixed-rate loans — currently 4.04 percent, compared with the national average of 4.1 percent. Loans are highest in the Northeast and Southwest, averaging 4.14 percent.
(Image: Flickr/401(K) 2013)