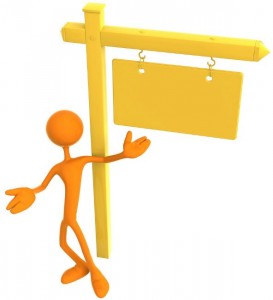 Are you ready for the springtime real estate rush?
March is one of the busiest months of the year for Northern California homebuyers and sellers, as winter recedes and families start making plans for the future. Whether you're looking for a new home or preparing to put yours on the market, it's important that you're ready for busy times ahead.
BUYERS: IS YOUR PAPERWORK IN ORDER?
Homebuyers in Pacific Union's Bay Area and Lake Tahoe/Truckee regions aren't likely to face the frenzied competition that marked our real estate markets in recent years, but multiple offers are still routine for attractive properties.
In order to give your bid a fighting chance, you must have your paperwork ready and financing in place. Most importantly, determine how much of a down payment you can afford and how much you can spend on monthly mortgage payments.
Make notes about the features that are important to you in a new home, and do homework on the neighborhoods that most interest you. Your real estate professional has a wealth of knowledge about local communities, including schools and nearby amenities, as well as the inside story on local homes on the market.
SELLERS: FIX IT AND CLEAN IT
A thorough spring cleaning takes on added significance when you're preparing your home for sale. You want the house and surrounding property to shine like never before in order to quickly attract the best possible offer.
Washing windows and walls isn't enough. Replace missing light bulbs and worn fixtures, paint dingy surfaces, and replace worn carpeting. (Some real estate professionals say painting and new carpeting are the cheapest improvements with the biggest payback.)
Get rid of clutter in your home. Prospective buyers love to open cabinets and closets, and sparsely filled storage spaces look bigger than those that are packed full. Consider renting a storage unit for items that aren't essential to your daily life.
Some sellers keep family photos on the walls and personal mementos and heirlooms on display, thinking they help make a house look homey. But real estate professionals will tell you they're a turn-off for buyers, who want to imagine their own belongings in place — not yours. Take them down.
Outside, the same rules of fixing and cleaning apply. Prune trees and bushes, rake the yard, and add mulch to flower beds. Perhaps the home's exterior doesn't need a new coat of paint, but a few hours with a power washer could make a world of a difference.
Lastly, but perhaps most importantly, sellers should determine how much money they need to get out of their home and set the sales price accordingly. Pricing is a delicate matter, though, and includes outside forces such as neighborhood dynamics and the local economy. Your real estate professional can tell you more about such matters, including pricing data for comparable homes nearby.
Spring is always an exciting season. Good luck with your real estate adventure!
(Image: Flickr/Scott Maxwell)