Here's a look at recent news of interest to homebuyers, home sellers, and the home-curious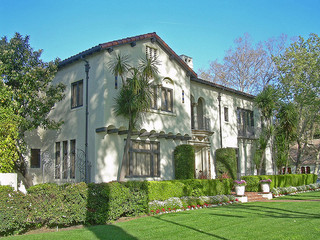 SILICON VALLEY: HOME TO 50,000 MILLIONAIRES
Silicon Valley has some of the most expensive real estate and highest-paying jobs in the country, so it comes as little surprise that the region is also home to one of the largest concentrations of millionaires.
Citing data published in The Wall Street Journal, a blog post from the National Association of Realtors says that 7.88 percent of residents in the San Jose-Sunnyvale metro area have more than $1 million in investable assets, No. 8 in the country and one of just two California regions to crack the top 10. The Wall Street Journal's original article pegs the number of millionaires in the San Jose region at 51,642.
Three other Northern California regions ranked among the top 25 for highest concentration of millionaires, according to the publication. Napa placed No. 15 on the list, with 7.35 percent of residents having assets of more than $1 million. The San Francisco-Oakland metro area ranked No. 17, with 7.28 percent millionaires, while the Truckee region was No. 22, with a millionaire population of 7.07 percent.
---
HOME-FLIPPING ACTIVITY DROPS TO 3-YEAR LOW
Investors flipped about 136,000 single-family homes in 2014, representing 5.4 percent of all transactions, the lowest level since 2011.
RealtyTrac's Q4 and Year-End 2014 U.S. Home Flipping Report says that the share of single-family home flips in the fourth quarter was up 11 percent from the previous quarter and down 12 percent on an annual basis. Owners who flipped a home in the fourth quarter could expect an average gross profit of about $66,000, a few hundred dollars more than in the previous quarter.
In a statement accompanying the report, RealtyTrac Vice President Daren Blomquist attributed the slowdown to the fact that flippers have already scooped up most properties with the highest investment potential. "Investors have picked much of the low-hanging fruit when it comes to home flipping over the past three years since home prices bottomed out in the first quarter of 2012," he said.
---
STRONG FEBRUARY JOBS REPORT COULD TRIGGER MORTGAGE-RATE HIKES
As the U.S. job market continues to build momentum, many economists are expecting the Federal Reserve to jack up interest rates as early as June.
According to a Reuters article, the U.S. unemployment rate dropped to 5.5 percent in February, the lowest since May 2008. Employers added 295,000 nonfarm jobs in February, the 12th consecutive month that job growth has exceeded 200,000 positions and the longest such stretch in more than 20 years.
The publication surveyed economists at 16 large banks and found that many of them expect a June increase in mortgage rates due to the impressive employment numbers. Previously, economists believed that slow wage growth would help stave off an early-summer hike.
---
TRADING A SEATTLE VICTORIAN FOR A ST. HELENA VINEYARD ESTATE
When one Seattle businessman decided it was time for a career change, he found his calling in Napa Valley and its drink of choice.
An article in The Wall Street Journal describes how a Seattle man named David Sinegal paid $17 million for a 30-acre estate and vineyard near the Napa County city of St. Helena two years ago. The property features 9.5 acres of vineyards; a 6,000-square foot, four-bedroom home; a 4,000-square-foot, two-bedroom guest house; a private lake; a swimming pool; and a spa. Now known as Sinegal Estate Winery, the vineyard produced 18,000 bottles in 2013.
The Wall Street Journal notes that while the property retains a distinctly rural feel, it is just a short drive from St. Helena's main street, home to many restaurants and specialty food shops. As for Sinegal, he seems to have few regrets about his decision to leave the big-city rat race behind.
"This rural lifestyle was a big adjustment for me at first, but from the minute I moved here, I've completely fallen in love with the life we've chosen," he told the Journal.
(Photo: Flickr/David Sawyer)